As a South Florida Indian wedding photographer in Fort Lauderdale I was especially excited when I got a call from Georgette from Pea To Tree Events to discuss a 'fusion' wedding for Elizabeth + Jinal. There would be two wedding ceremonies; a traditional Catholic ceremony and a Hindu ceremony. I spoke at length with the bride + groom, who are based in San Francisco, and I knew immediately that we were all going to get along. They were both fun, calm, intelligent, and up for anything I proposed. This is always a bonus in a photographer's book.
The couple met 4-years ago at a Bollywood concert in San Francisco through a mutual friend. Elizabeth had been living in India for some time and had just returned to the west coast. After being friends for a period of time with Jinal, and then realizing they got along REALLY well, Elizabeth invited him on a last-minute solo trip to Mexico. He booked his flight immediately. And extended his stay. In my book, that's love.
Fort Lauderdale is close to the bride's heart. Her mother grew up in the city and her parents were married in the same church Elizabeth + Jinal were having their ceremony!
St Anthony's Catholic Church was the setting for the most beautiful catholic wedding. The bride's dress was vintage and worn by both of her mom's sisters. Jinal looked handsome in a navy 2-piece suit with pink bow tie to match the bright colors of Florida's tropical beauty chosen for the scheme. This was amplified in the bridal party – I've never seen such a gorgeous looking wedding party in wonderful pops of color.
The Hindu wedding ceremony was magnificent. The riverfront venue of Fort Lauderdale Historical Society was perfect for this couple. They wanted to share the taste of Old Florida with their guests. The warm palette of bright pinks, oranges, and yellows were again reflected throughout the table settings and Mandap. The wedding planner did an amazing job and the attention to detail with all the table settings, dried citrus fruits, and tasteful floral décor made this wedding one unforgettable day for all in attendance.
enjoy these photos from this modern indian wedding in fort lauderdale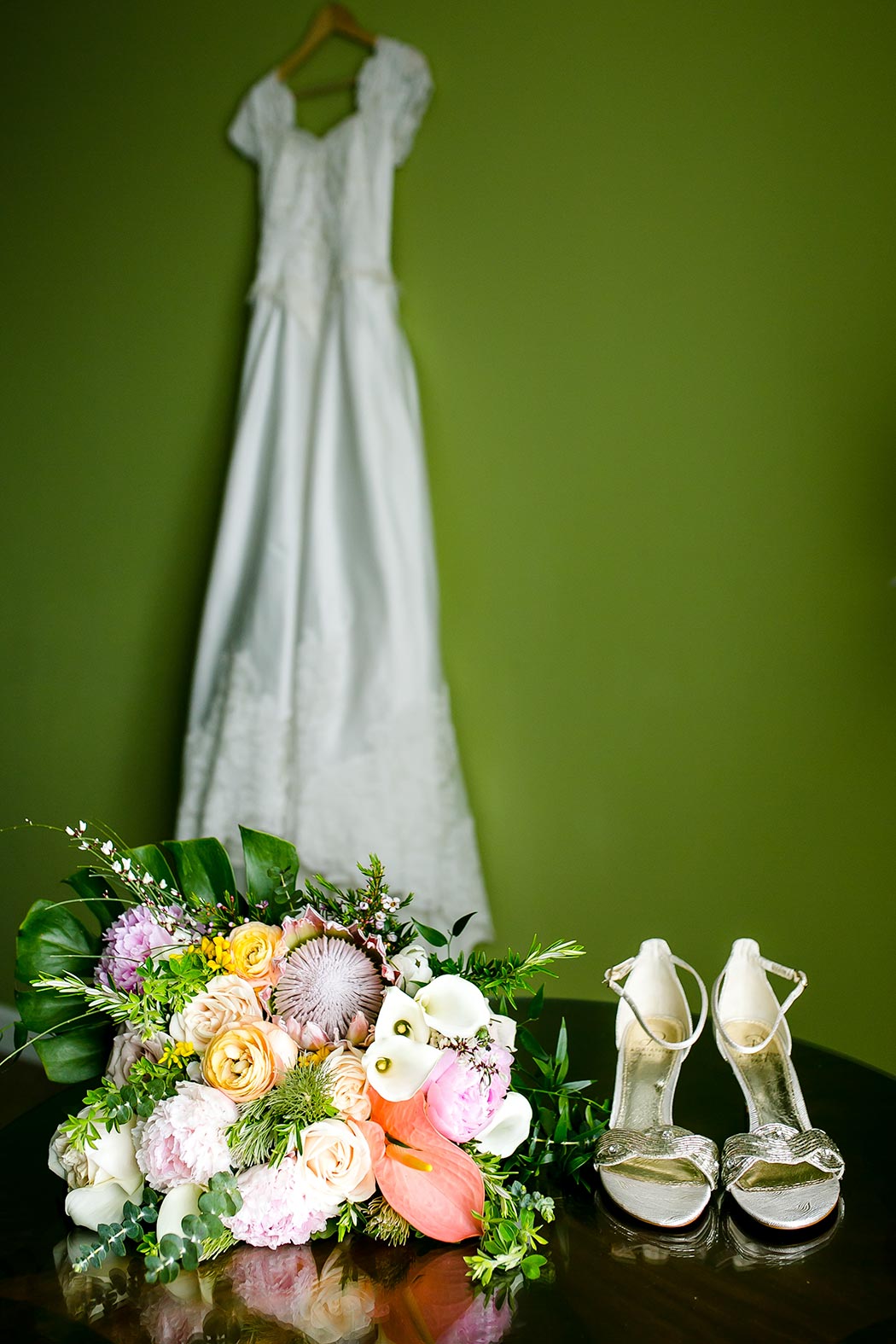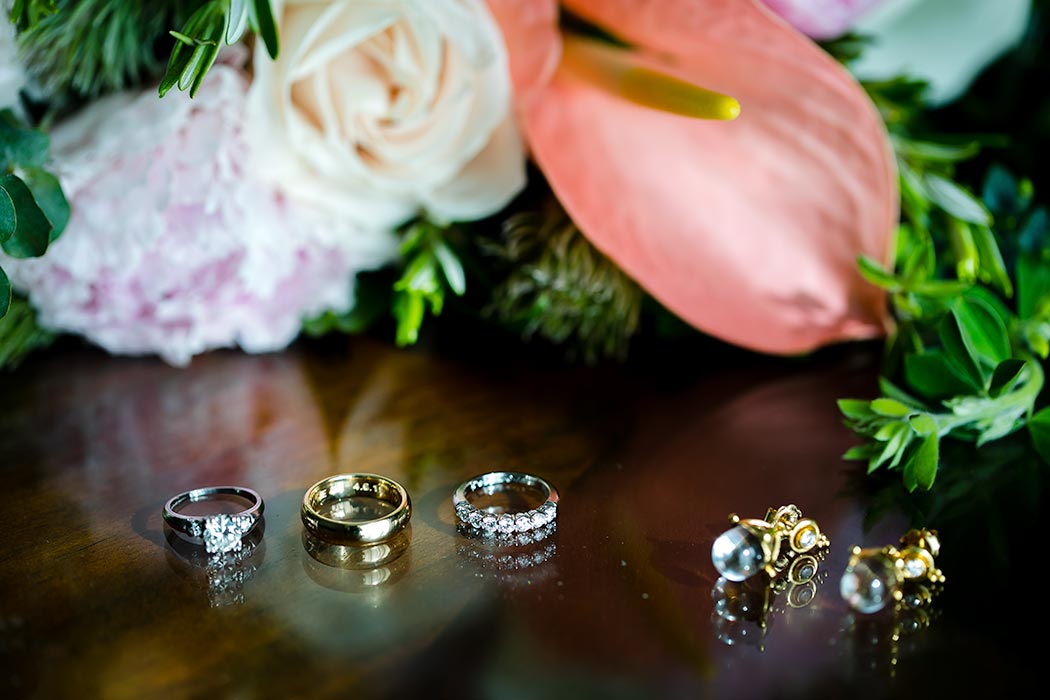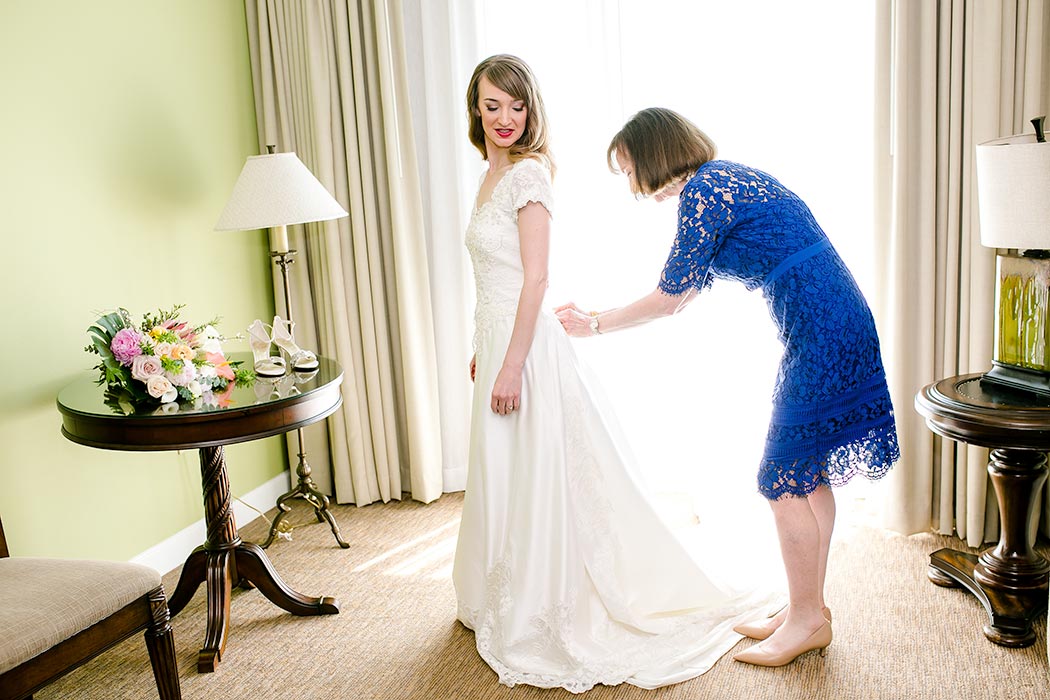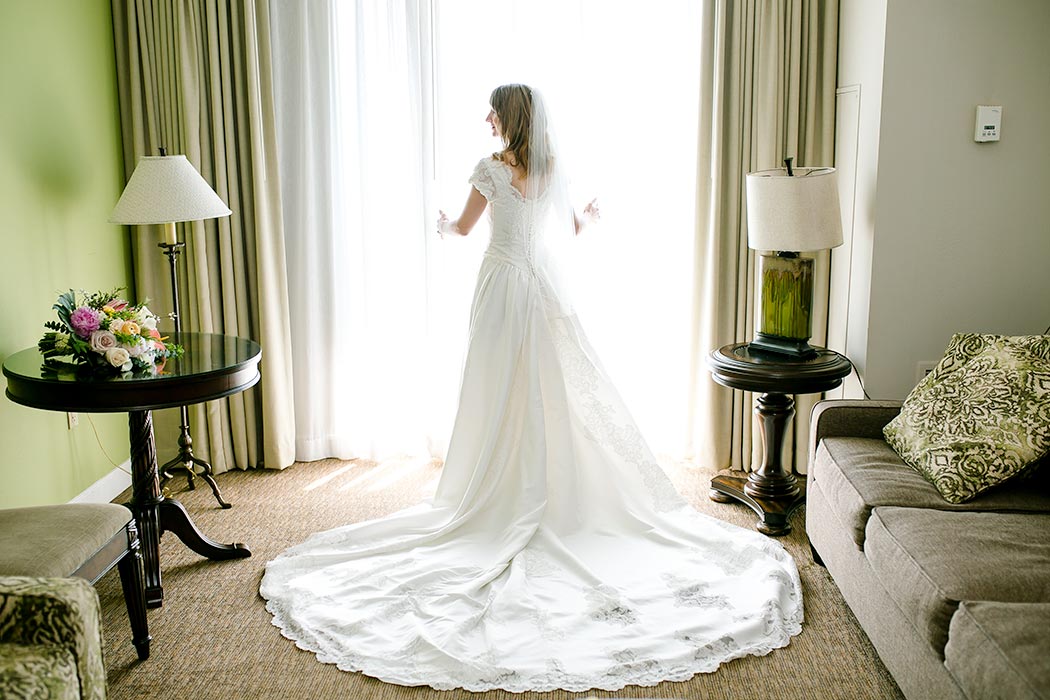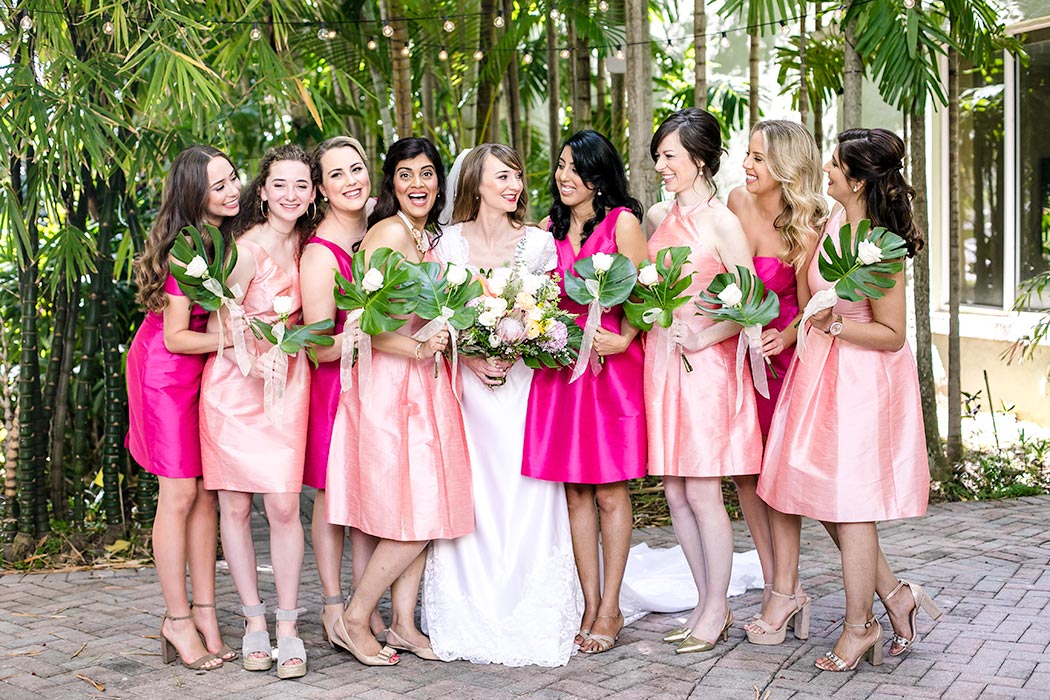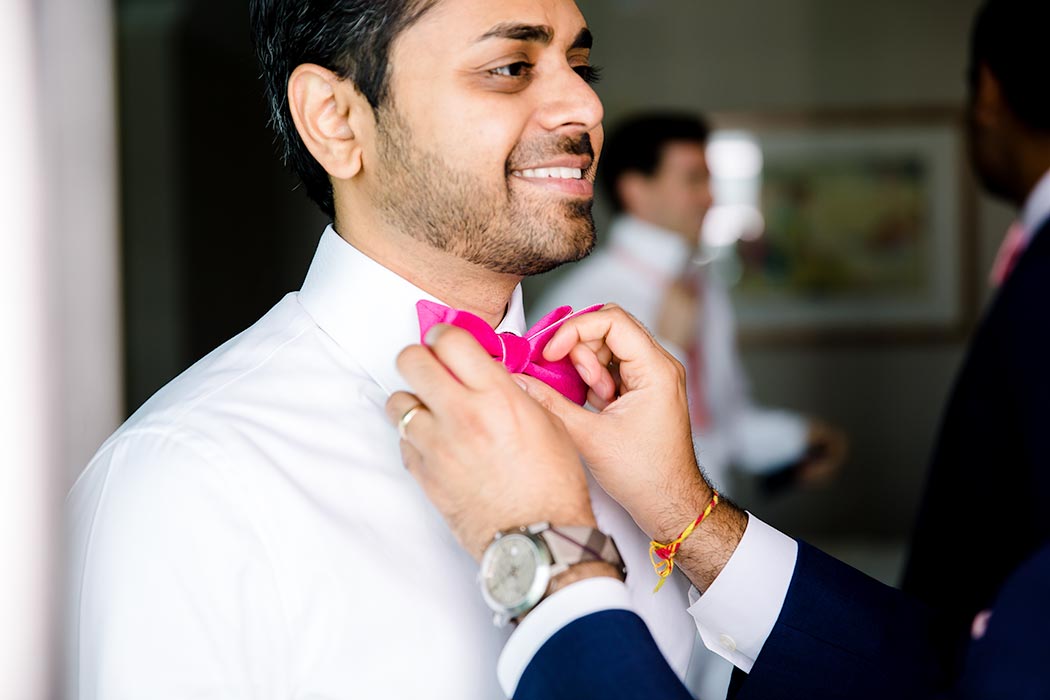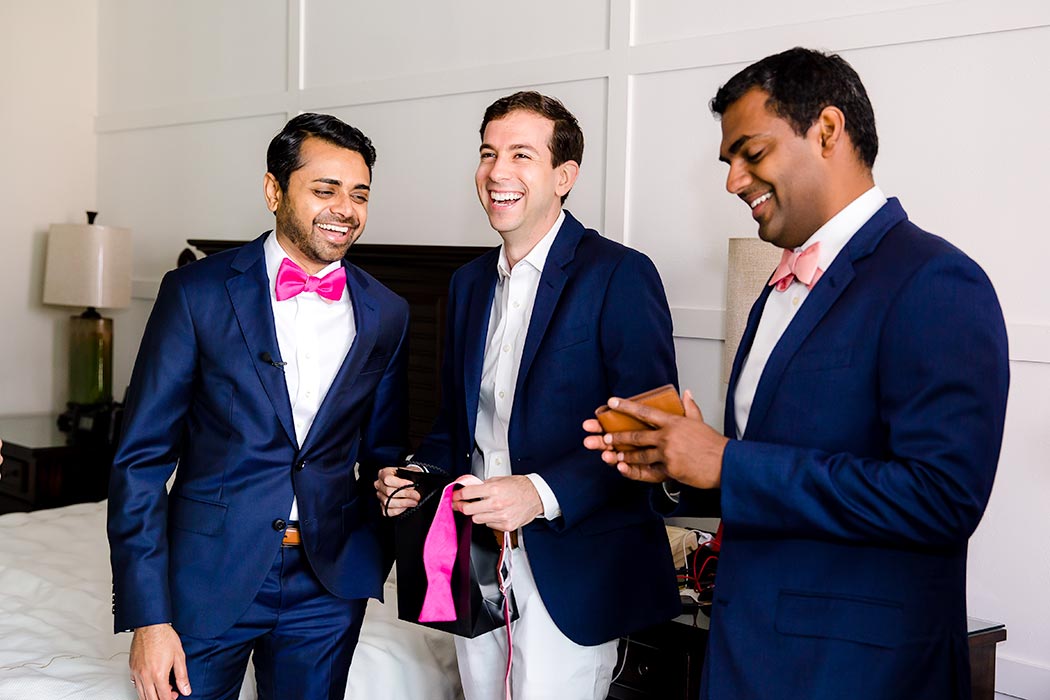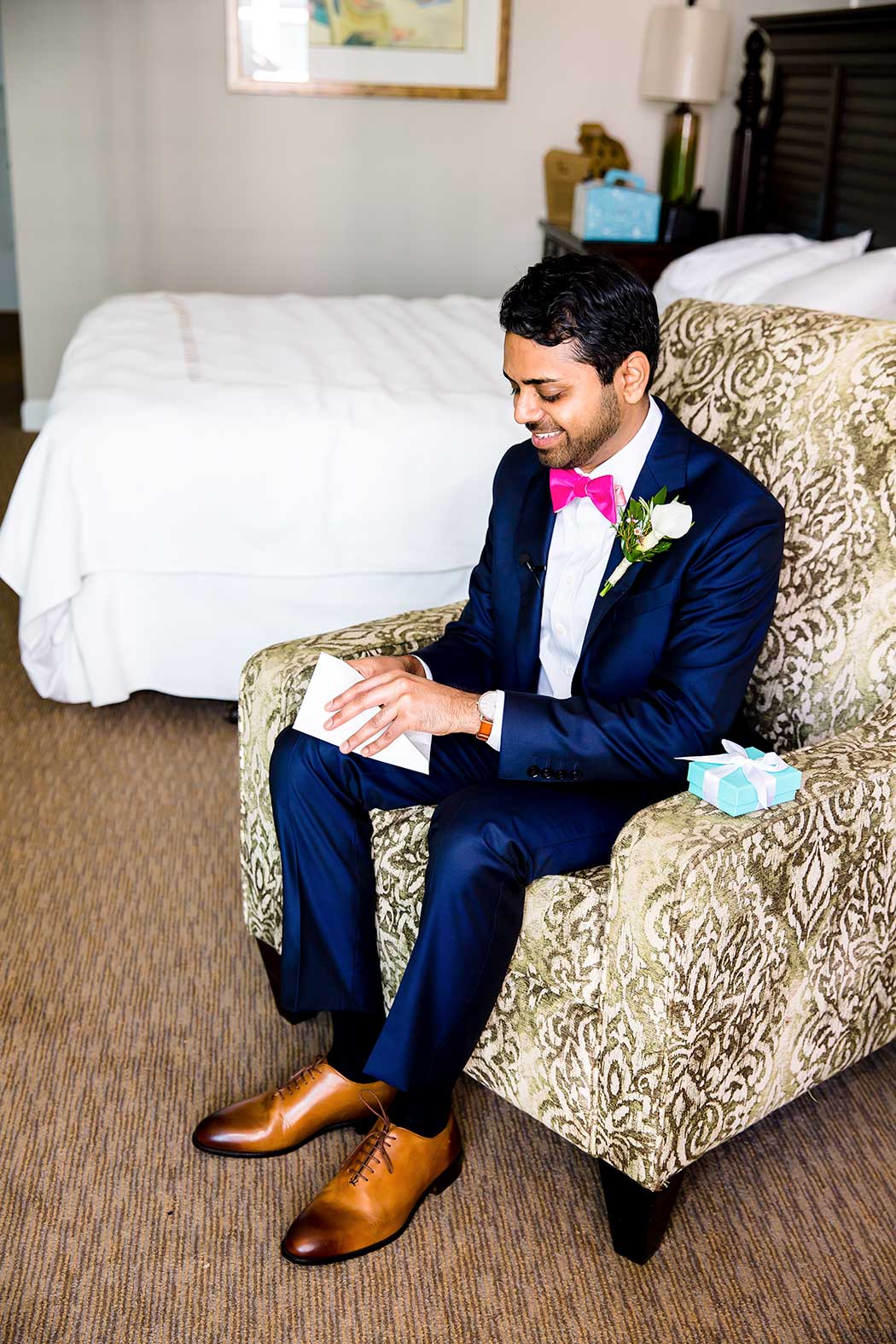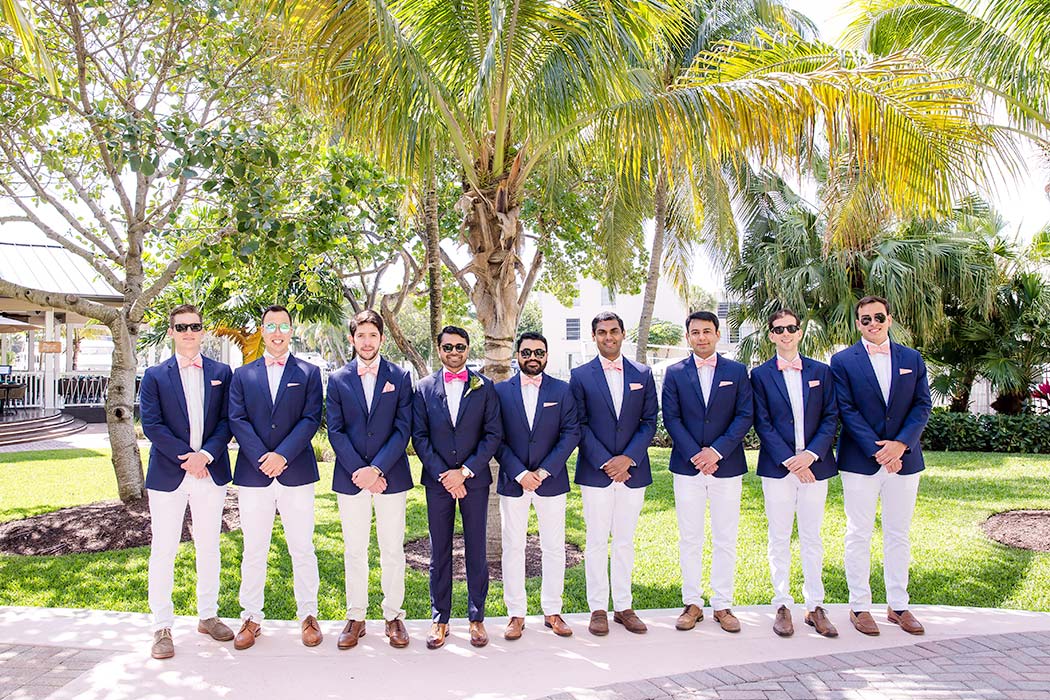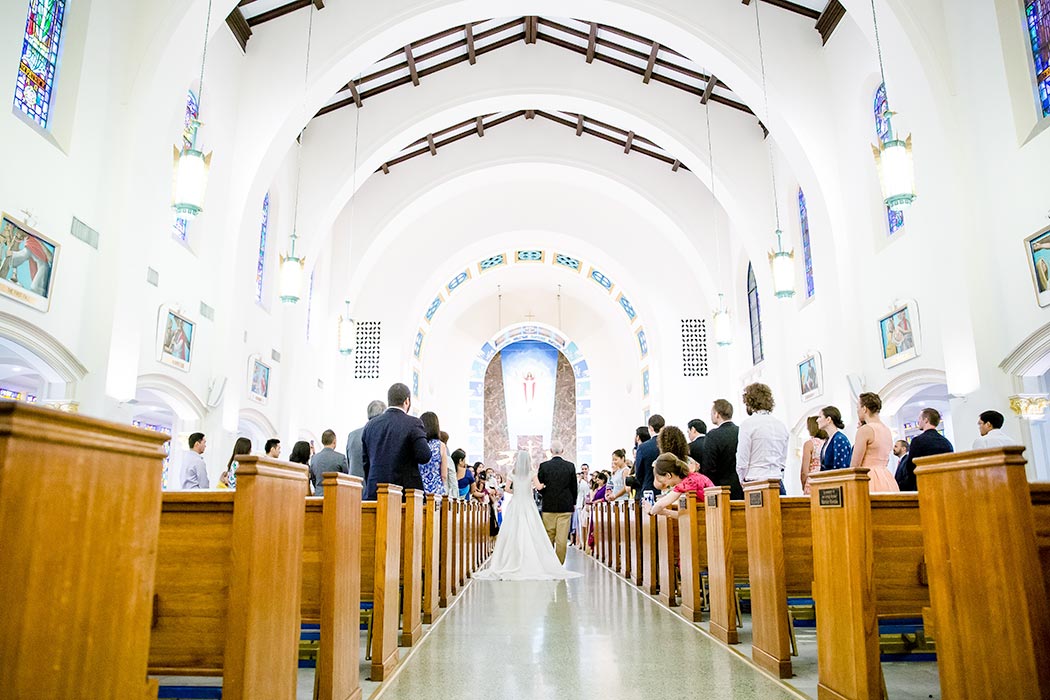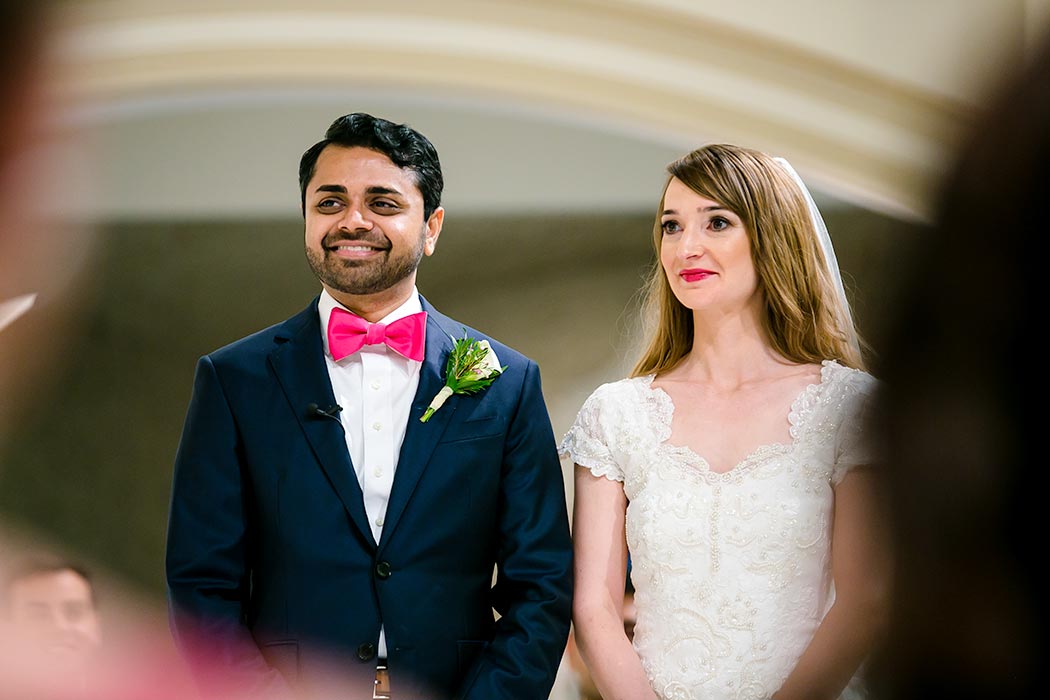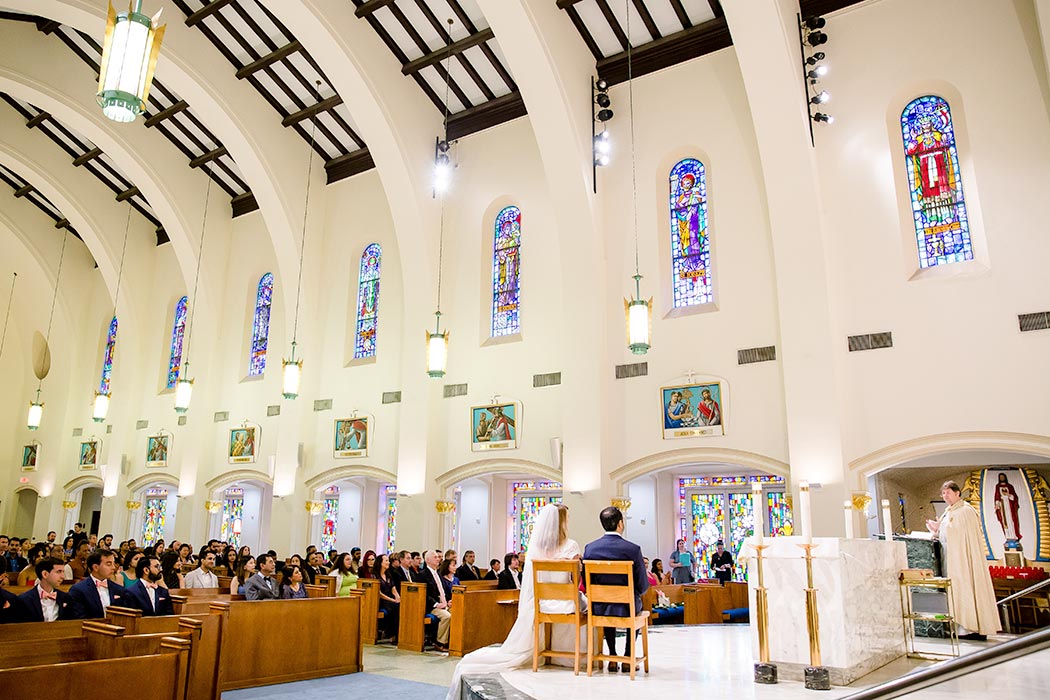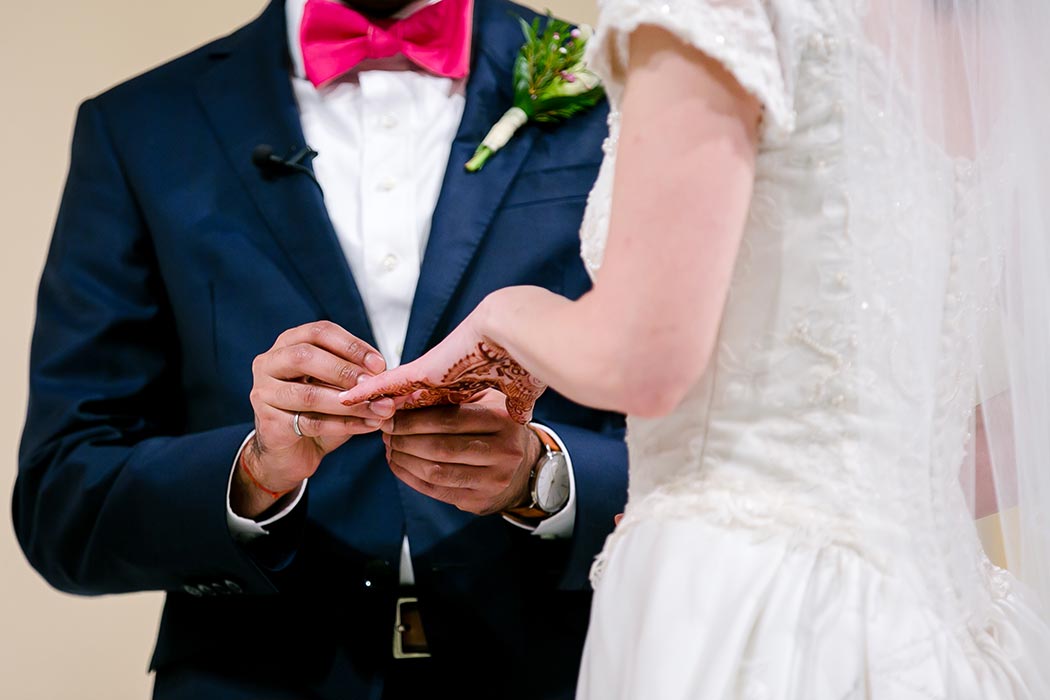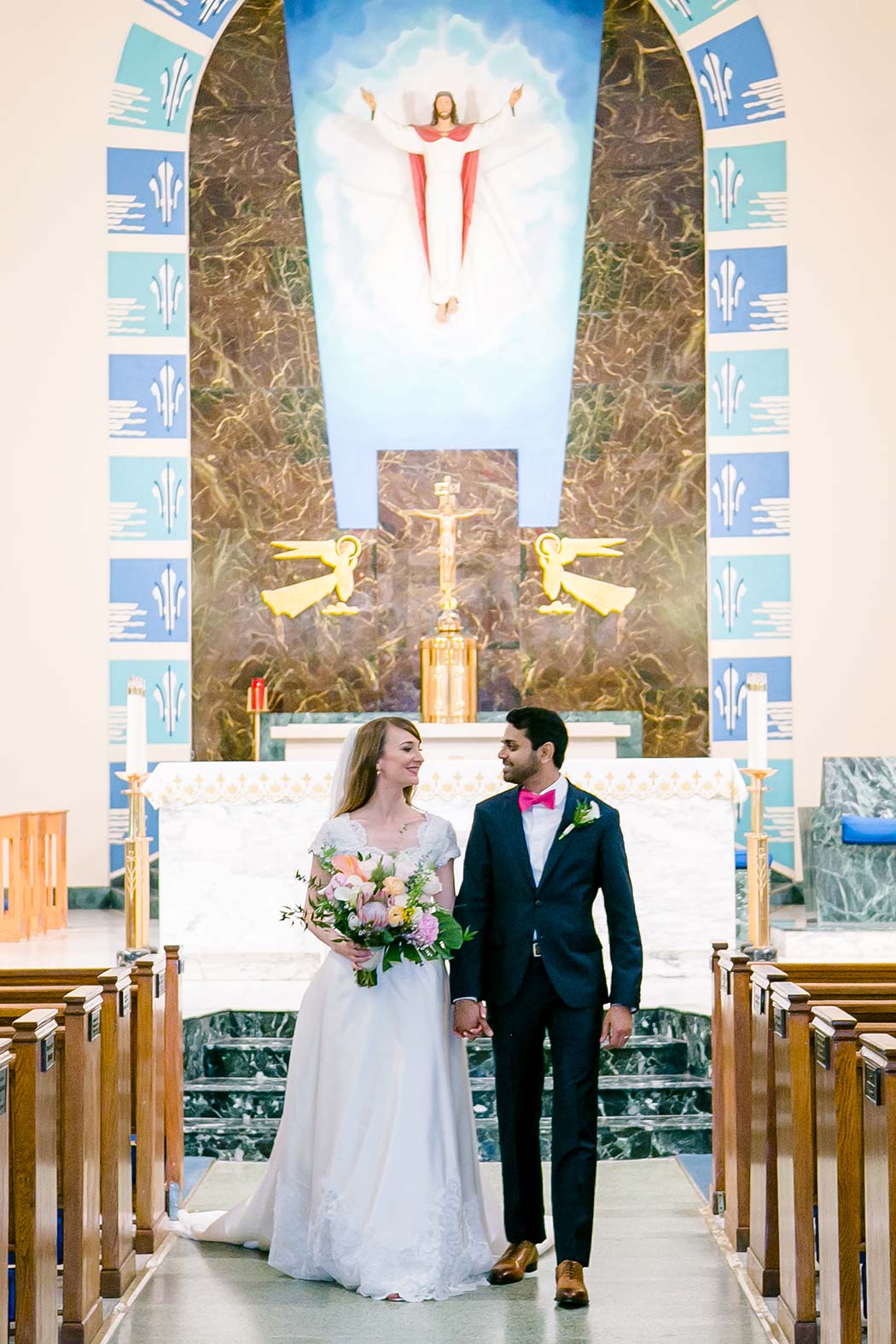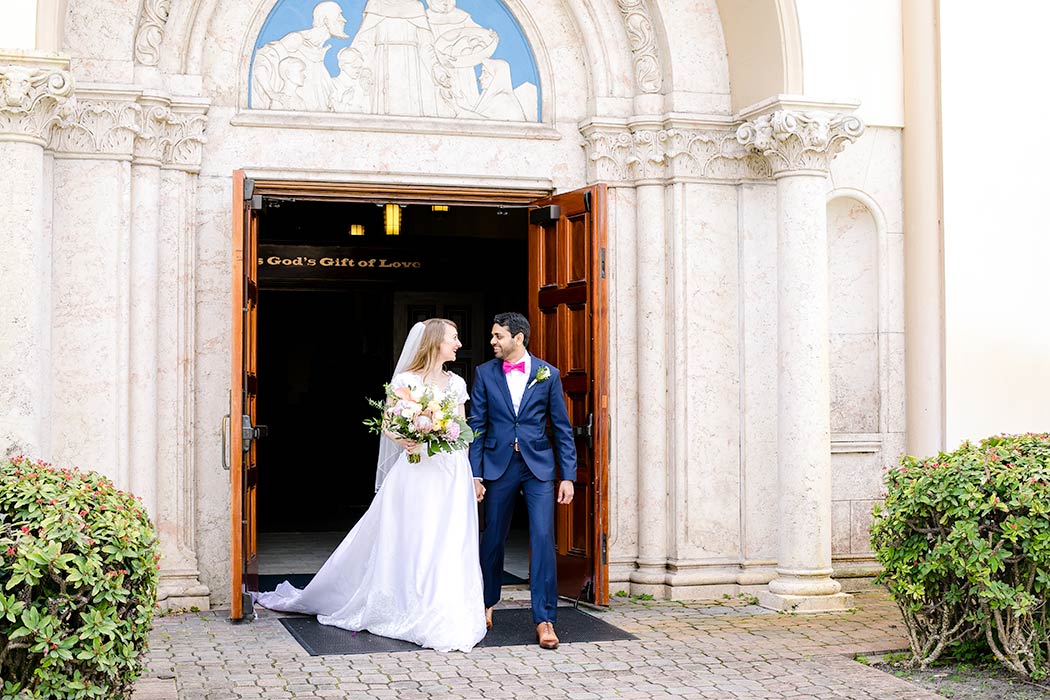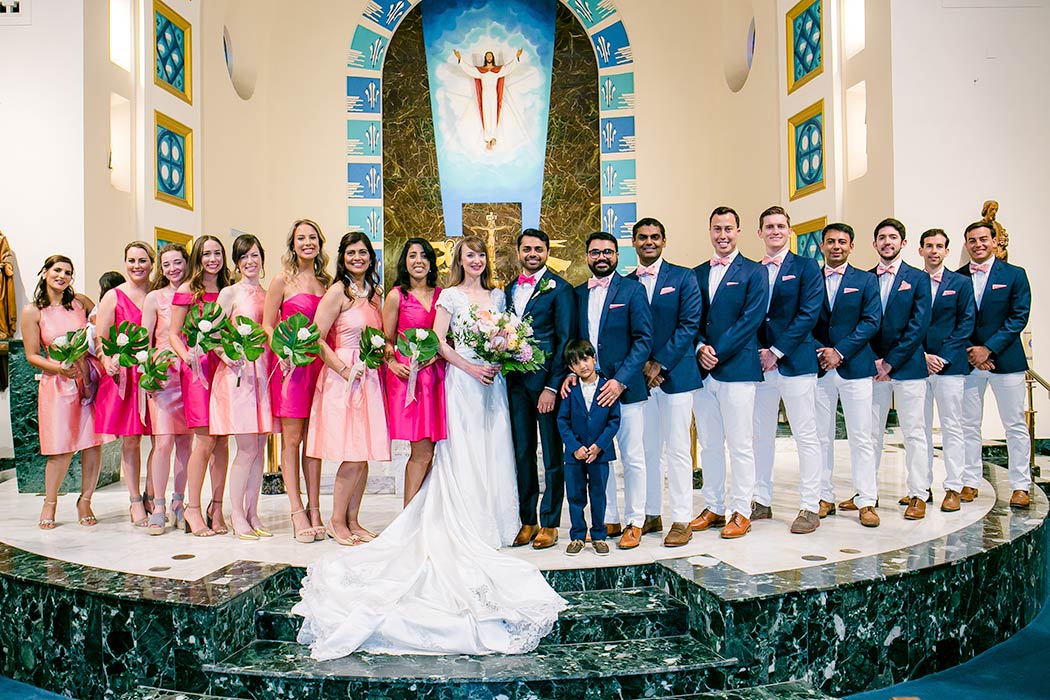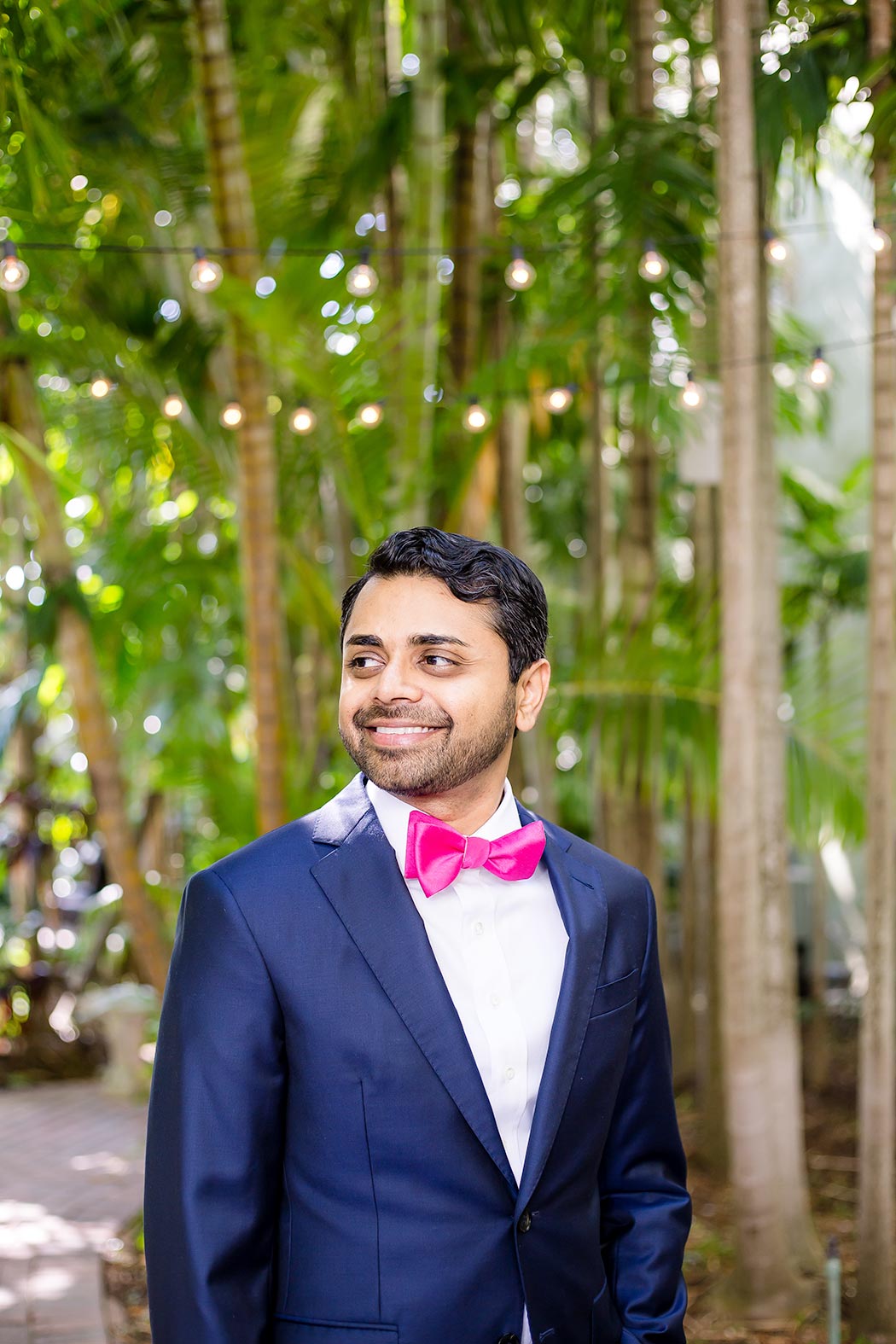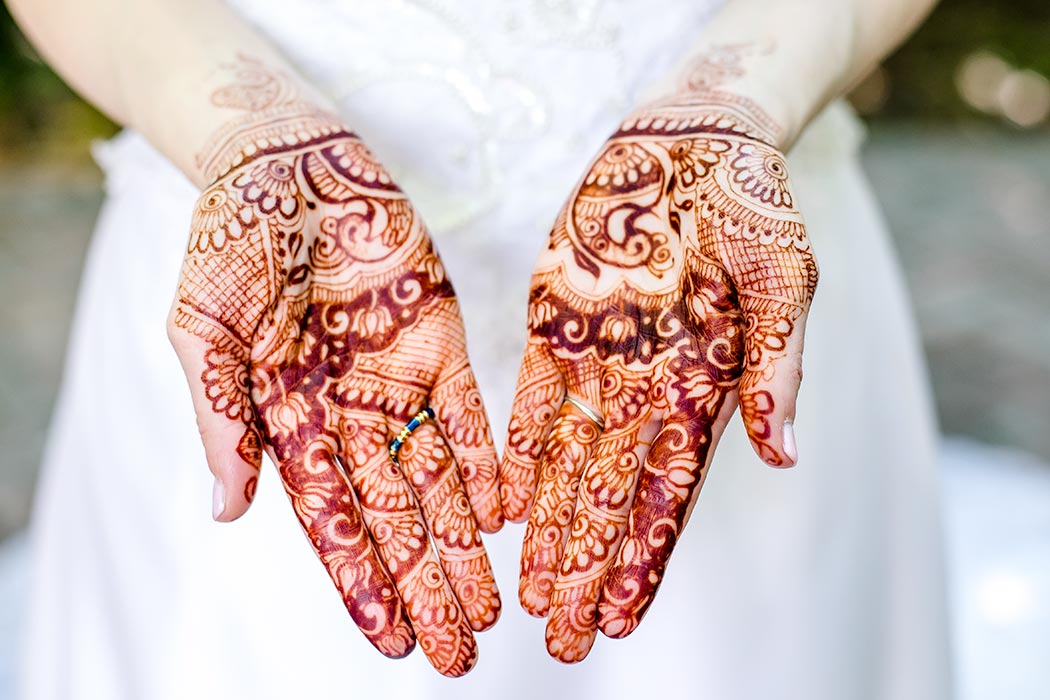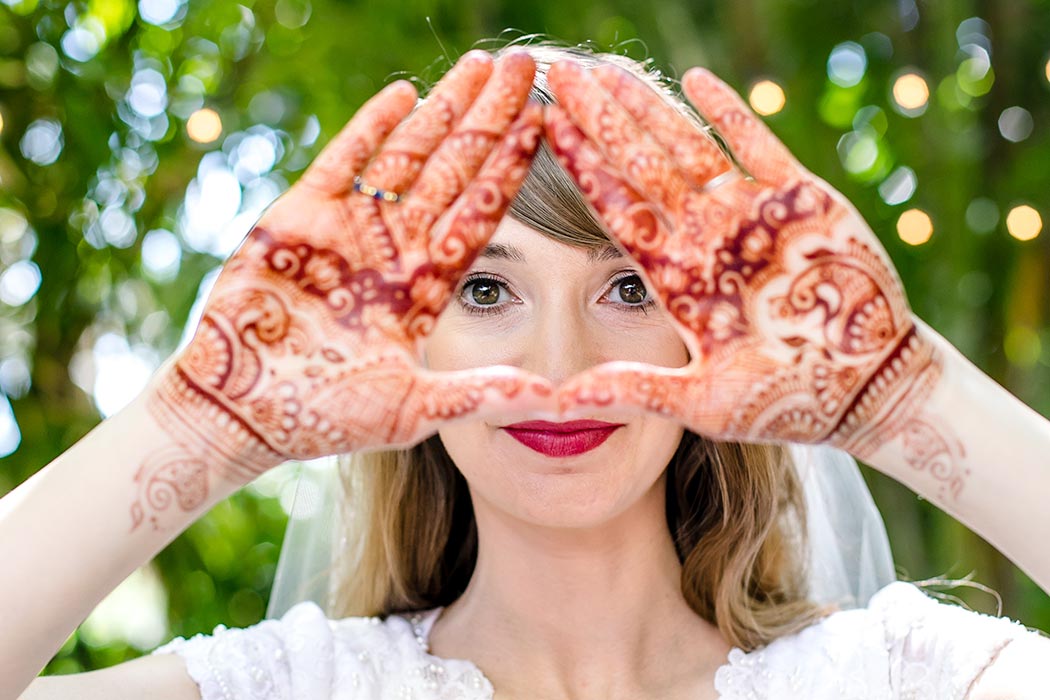 and now some beautiful images from the hindu wedding ceremony at fort lauderdale historical society