Savannah + Roman are really, really cool. They met whilst ballroom dancing. They were both competing at the time and were practicing at the same dance studio in Charlotte, NC. I mean, how cool is that?! After that, they become more than dance partners.
The couple got engaged a couple of years ago and married earlier this year. Although they loved their courtroom wedding ceremony, unfortunately they didn't get any nice photos of their dream day. So, they decided to take a short honeymoon to Florida and chose Vizcaya Museum + Gardens in Miami for their couples' photoshoot.
Savannah wore a beautiful, organza wrapped white gown and a silver headpiece. She knew how to rock the camera! She was confident, strong, and she also looked like a princess in her gorgeous dress. And Roman, being the professional ballroom dancer, looked the part in a navy and black tuxedo. Being a professional dancer meant he held himself perfectly, knew the best poses for himself and Savannah, and embraced the camera. Made my job a lot easier!
Their couples' photoshoot at Vizcaya was absolutely perfect. The South Florida sun shone, and they practically had the place to themselves – a rare quiet day at this venue. 
What Savannah loves about Roman:
His humor;
His ambition;
He is incredibly thoughtful with everyone, especially his loved ones.
What Roman loves about Savannah:
I love Savannah's beauty;
She is a wonderful free spirit;
She cares deeply for others.
enjoy this couple's photoshoot at vizcaya museum miami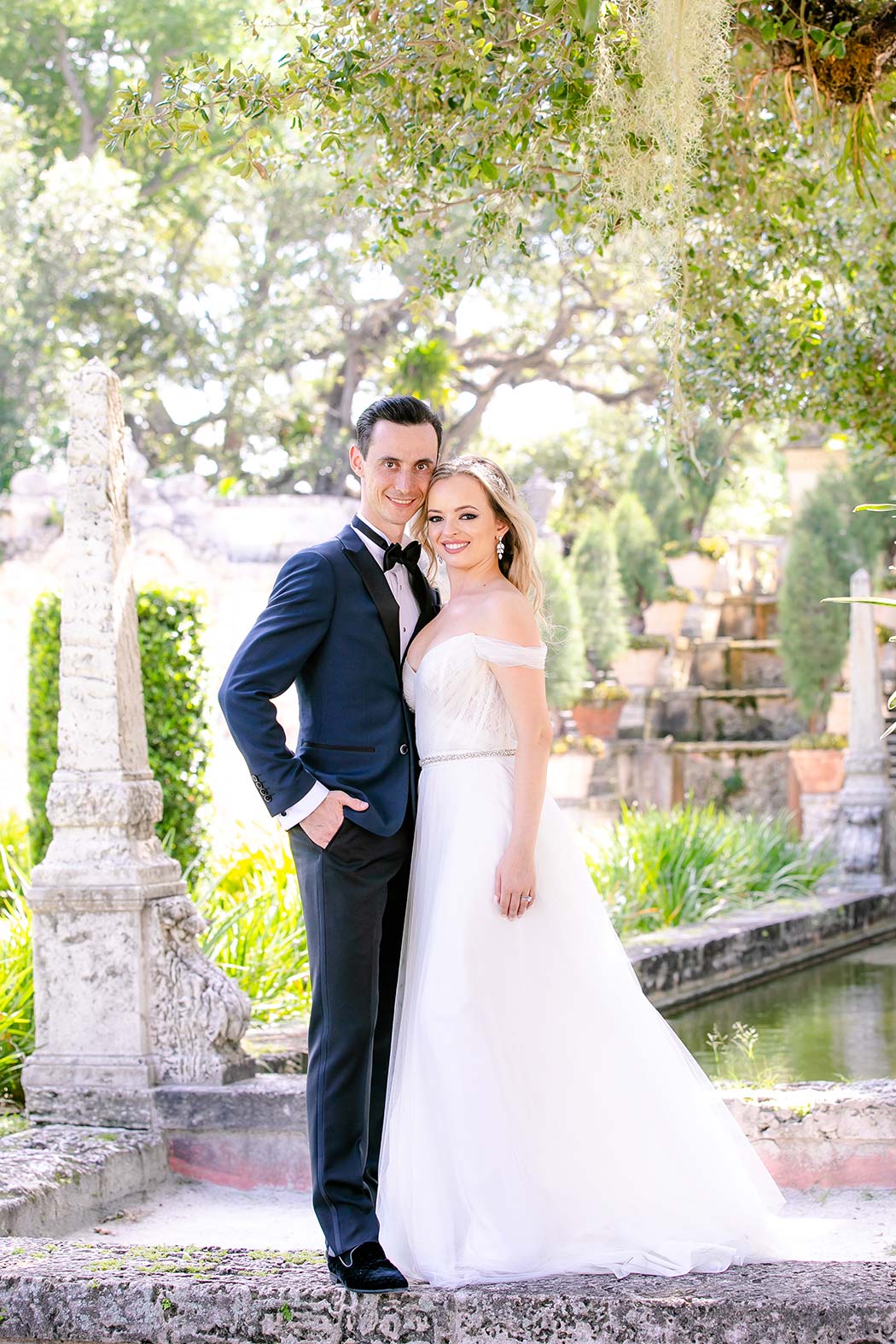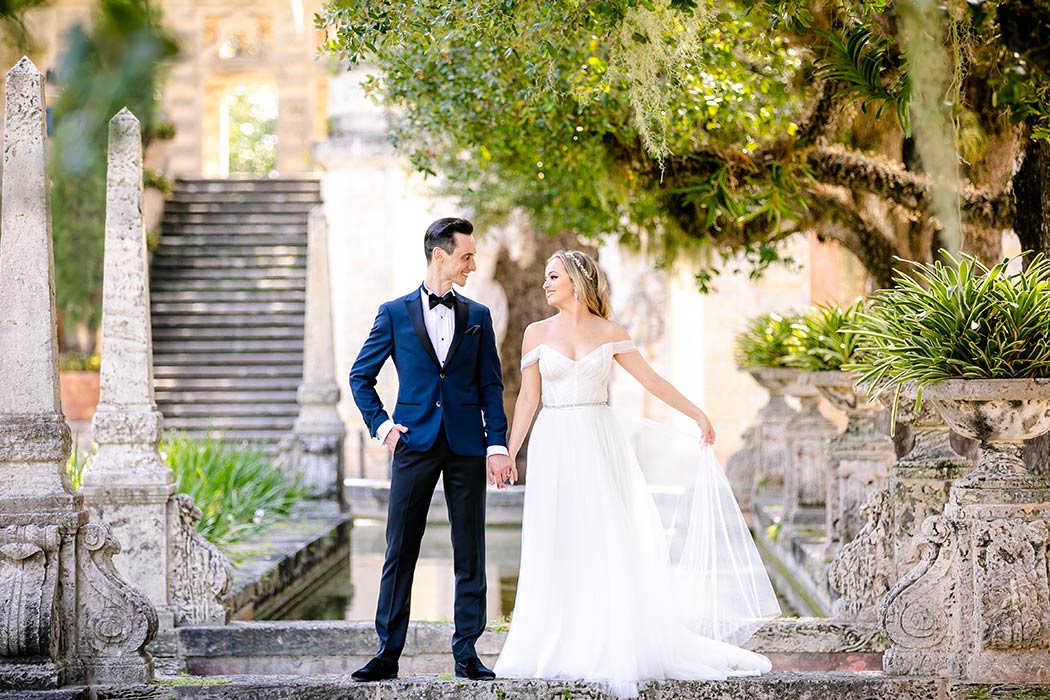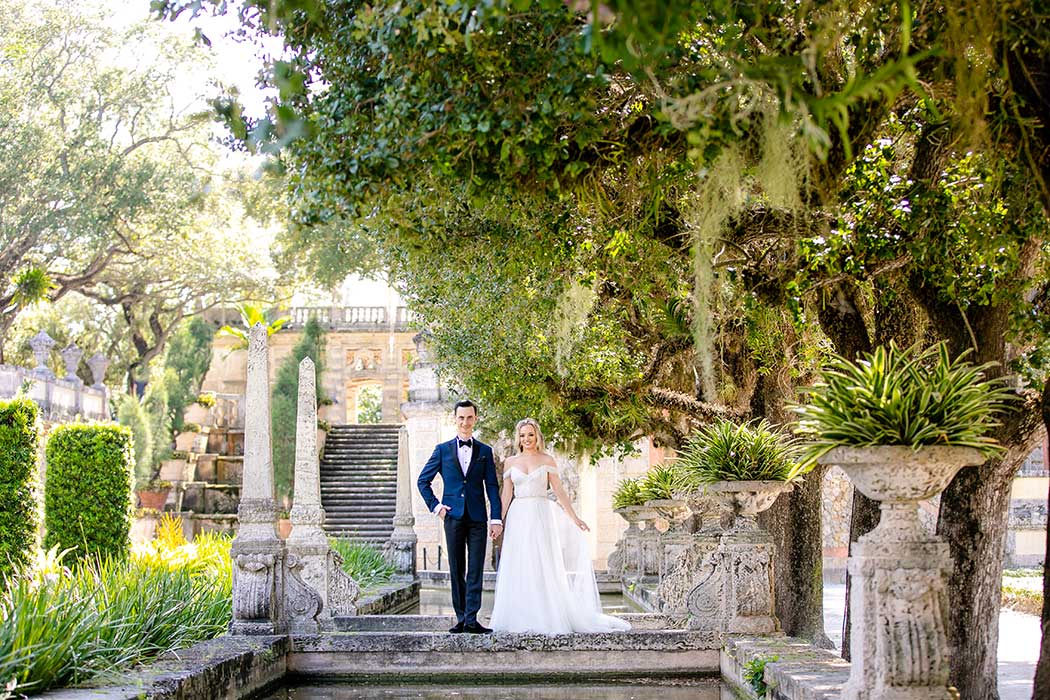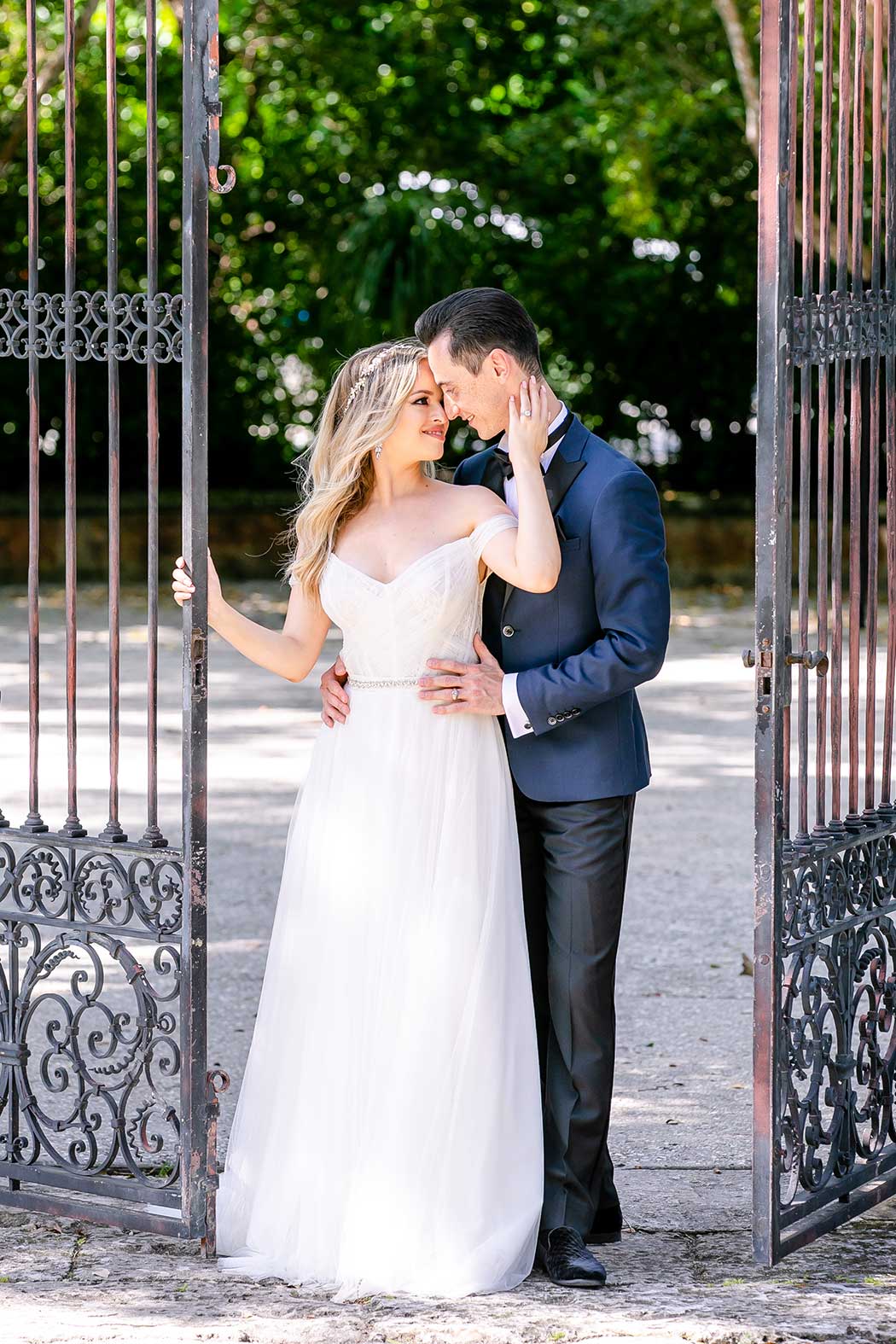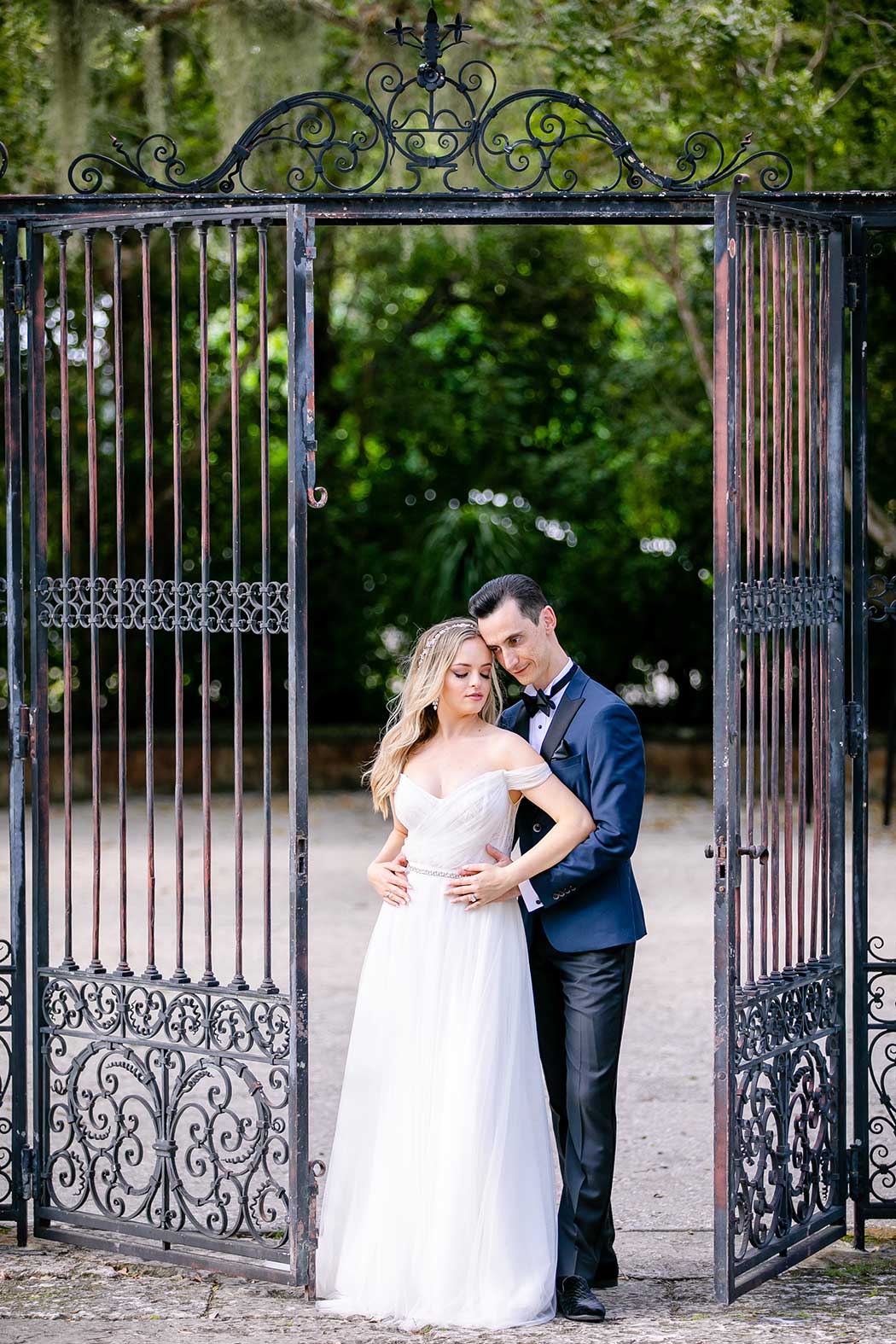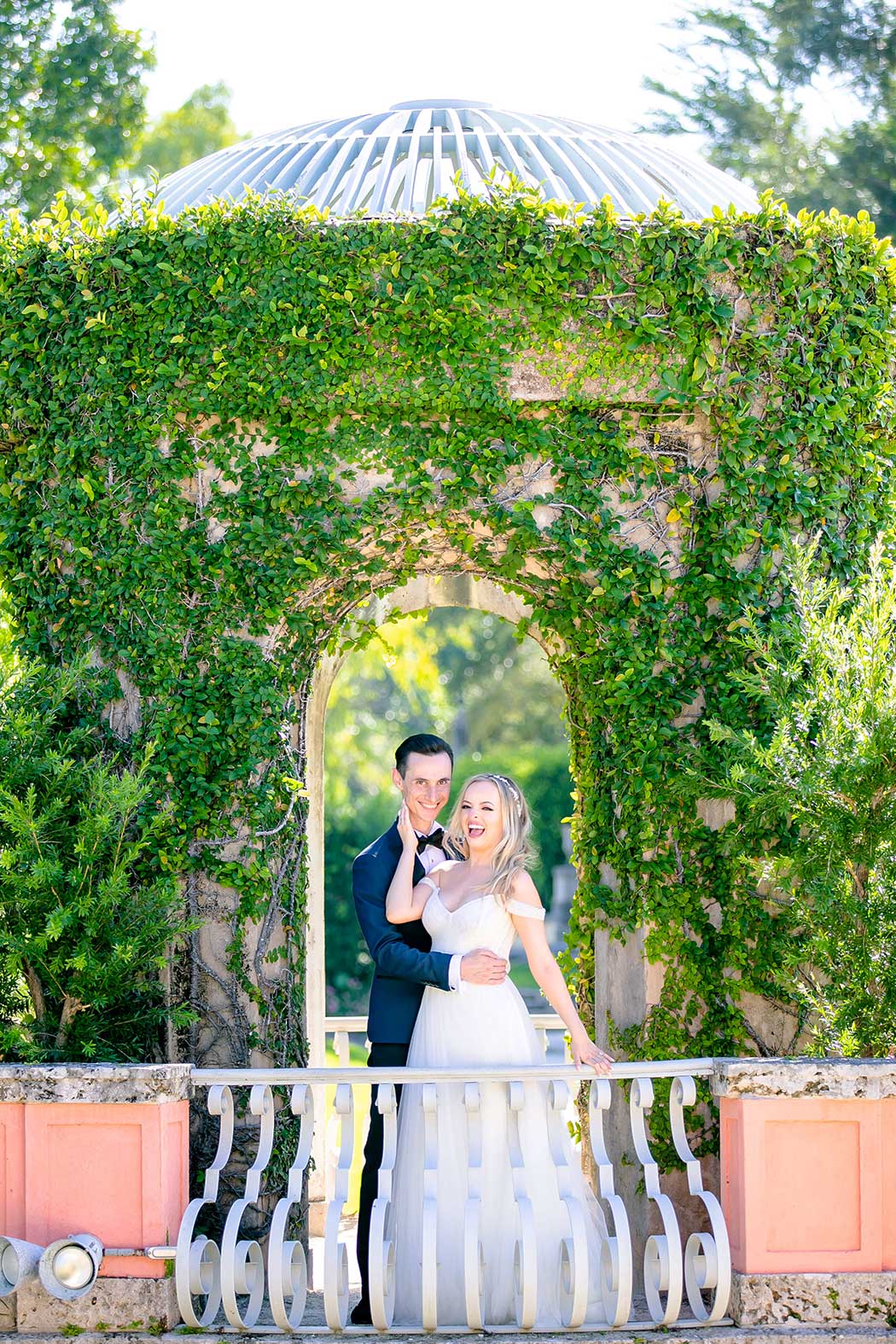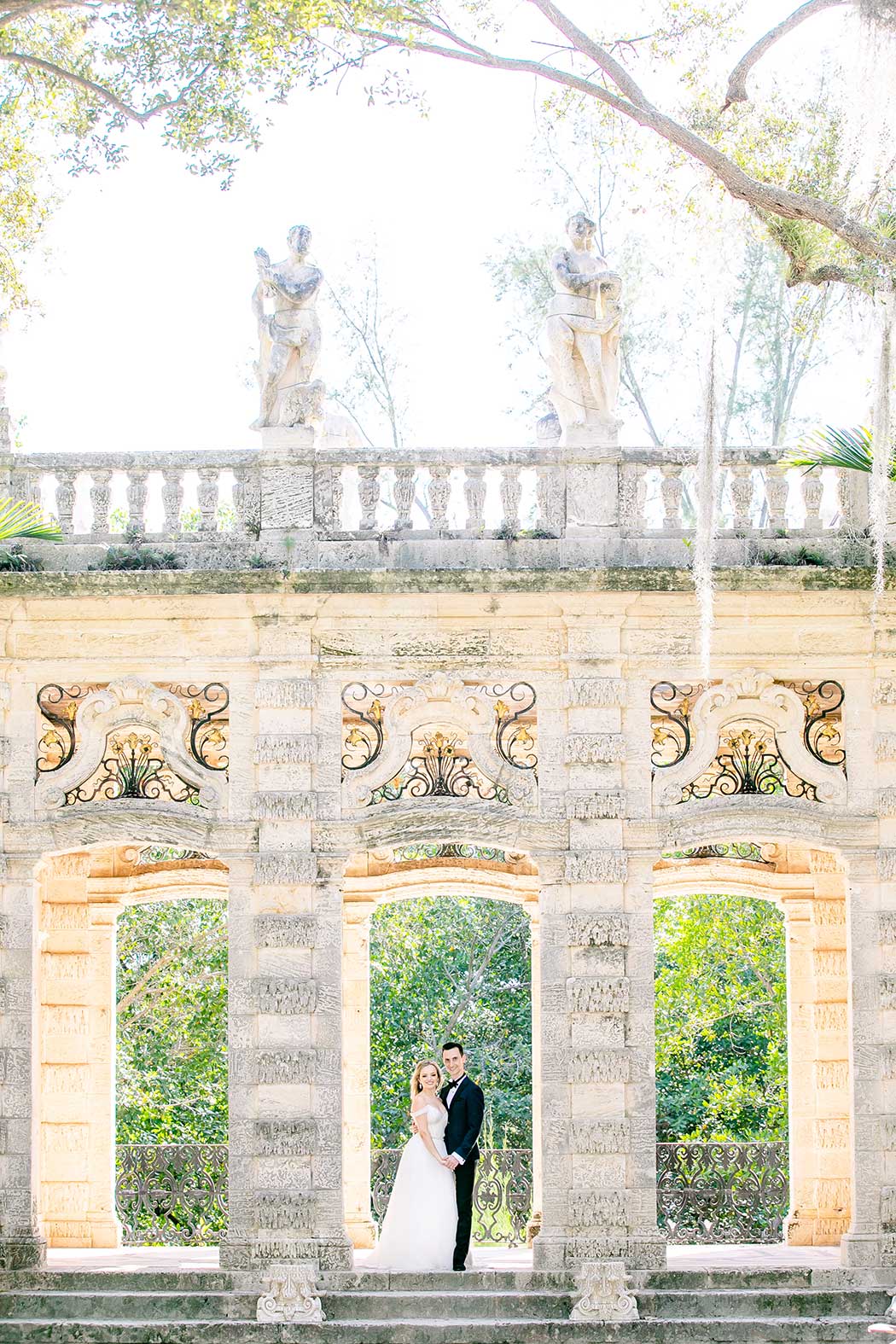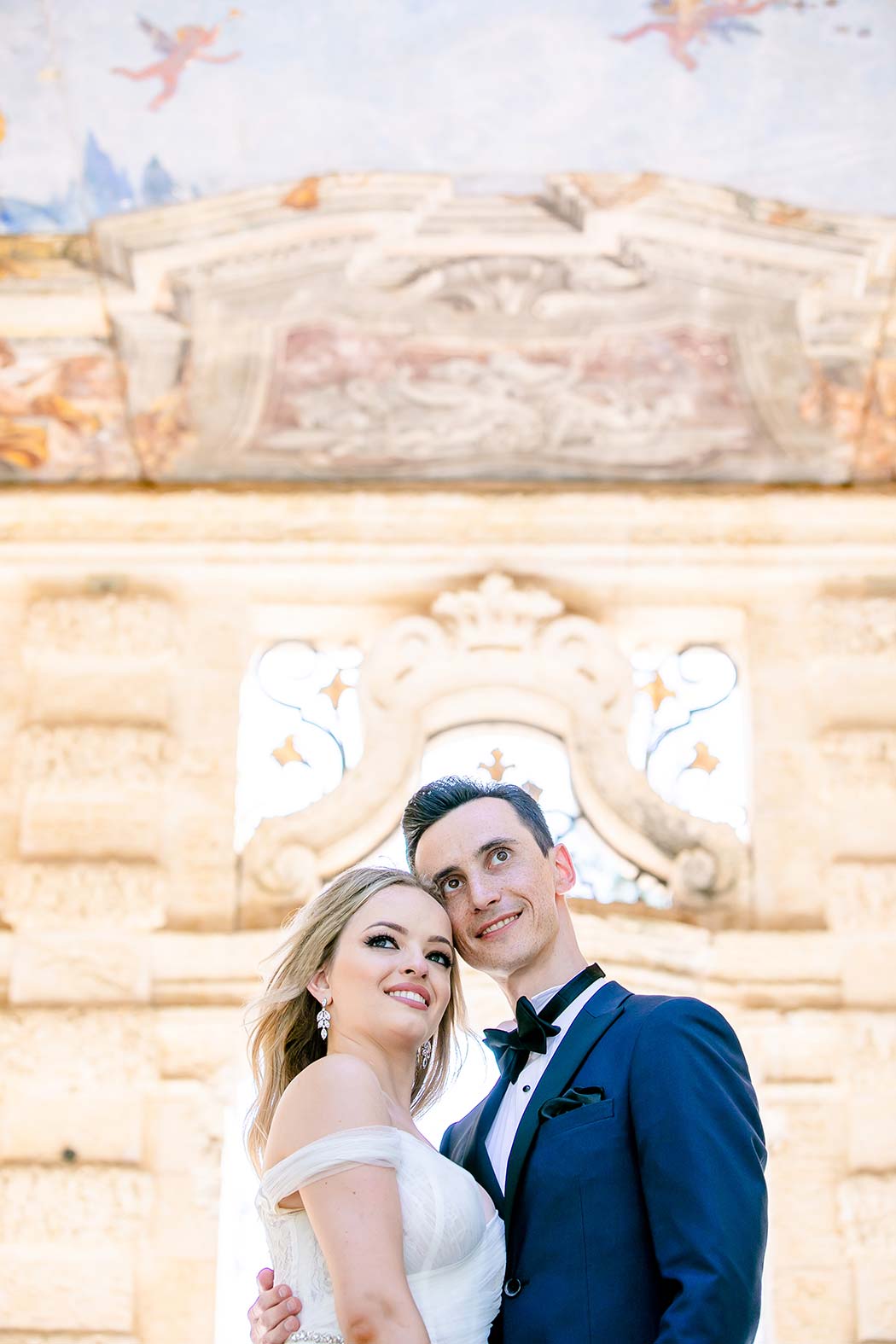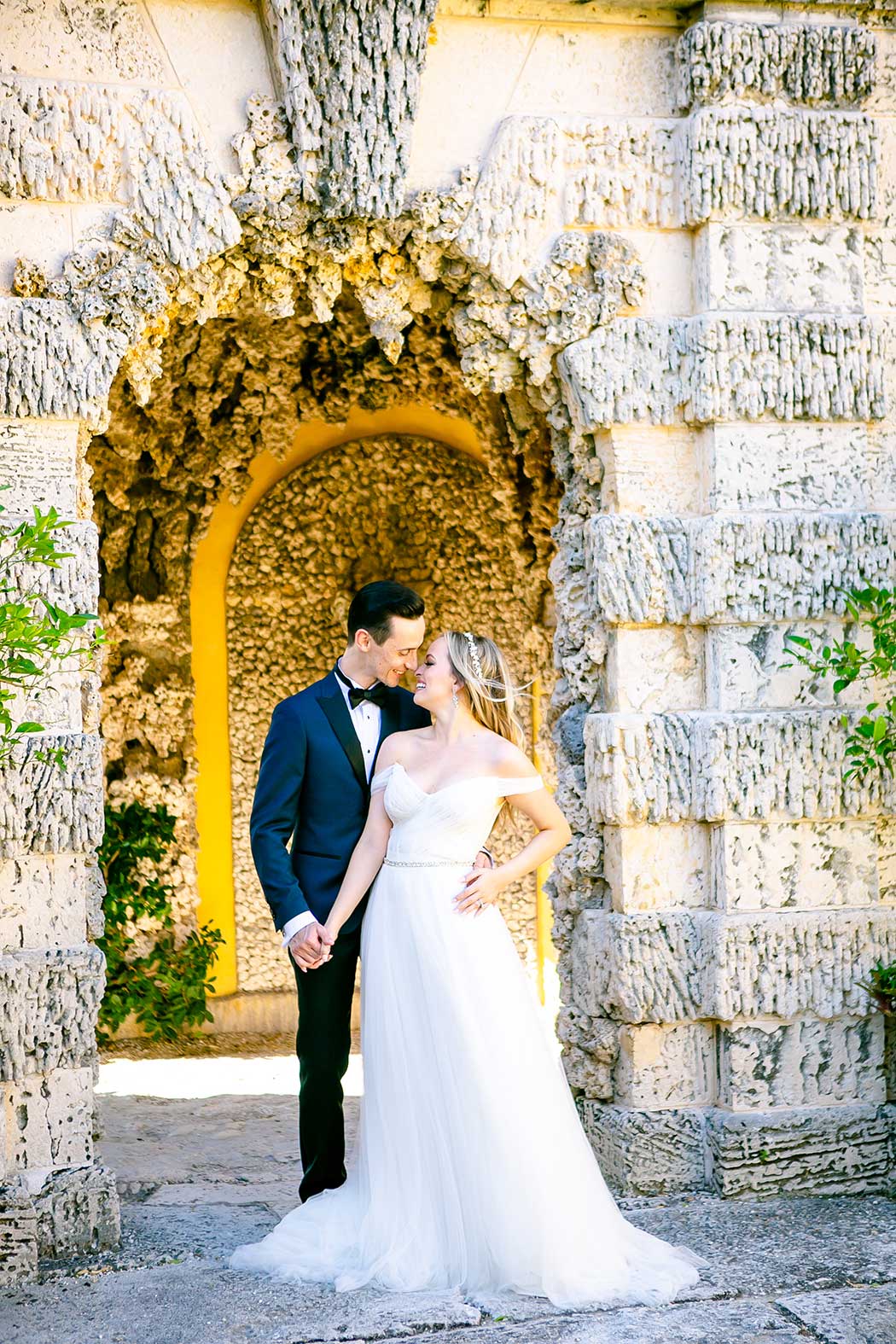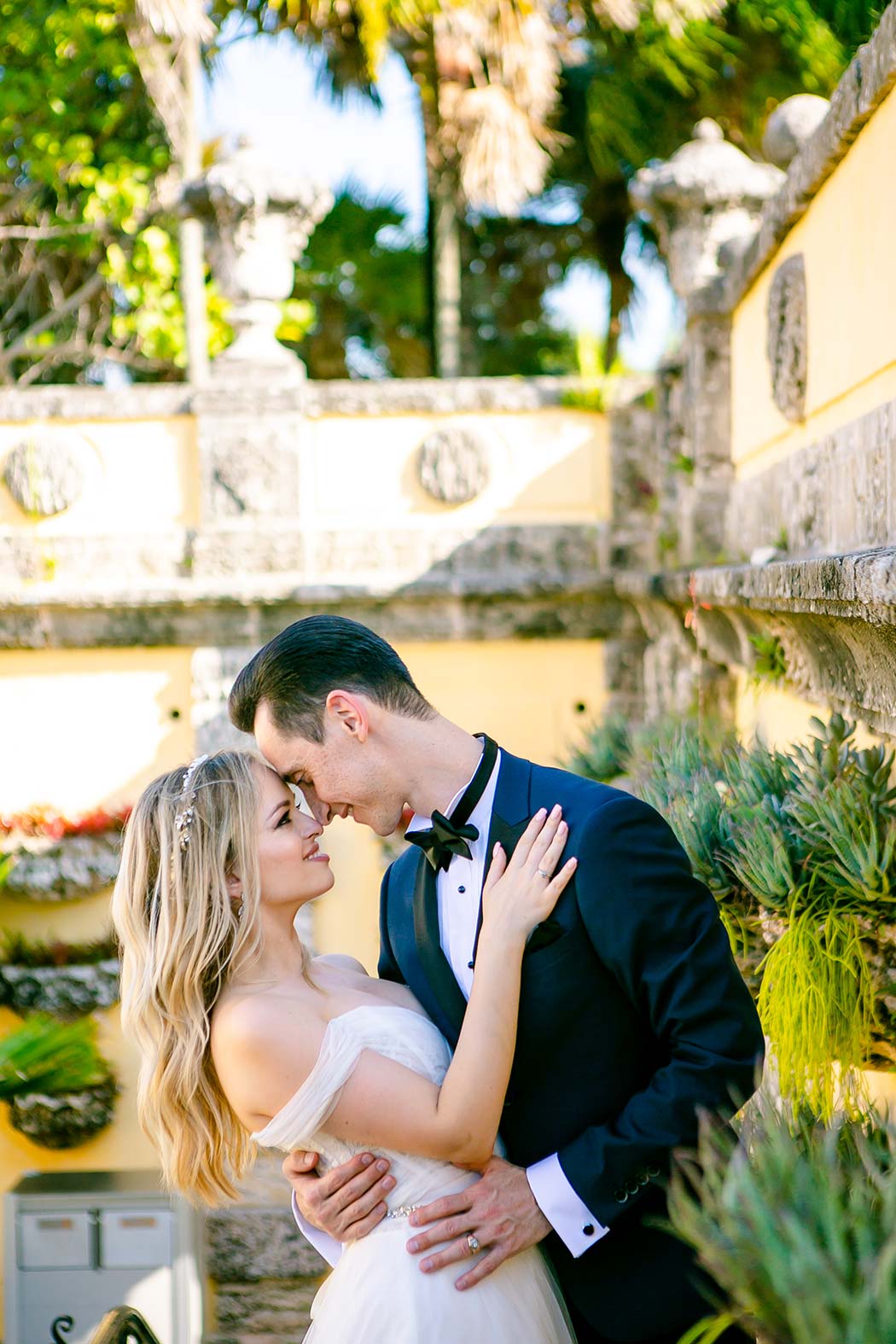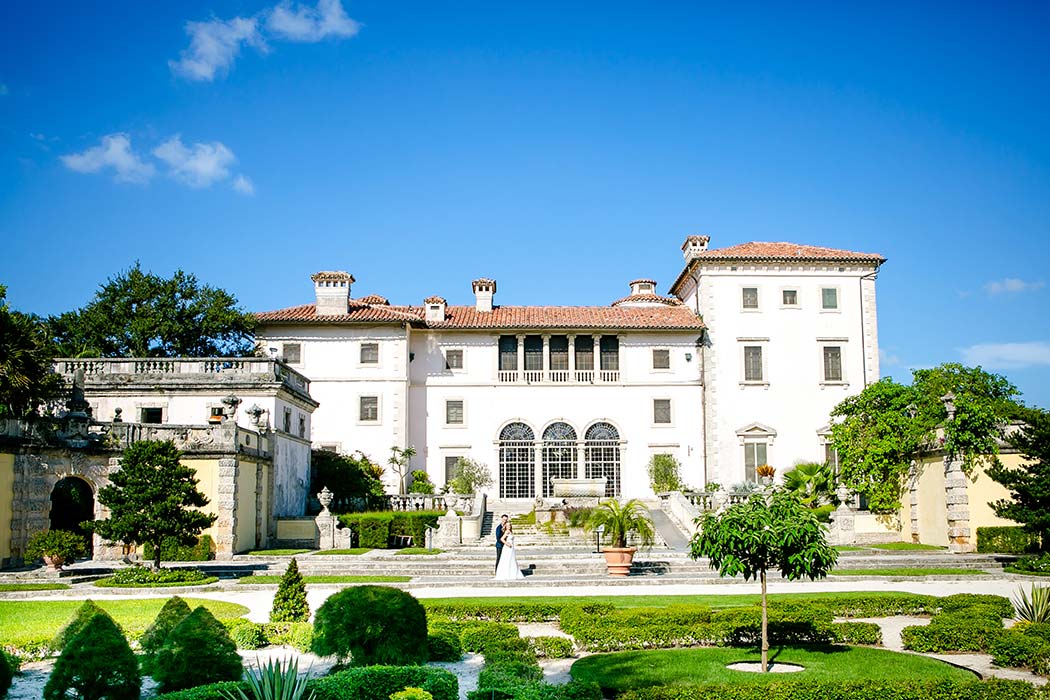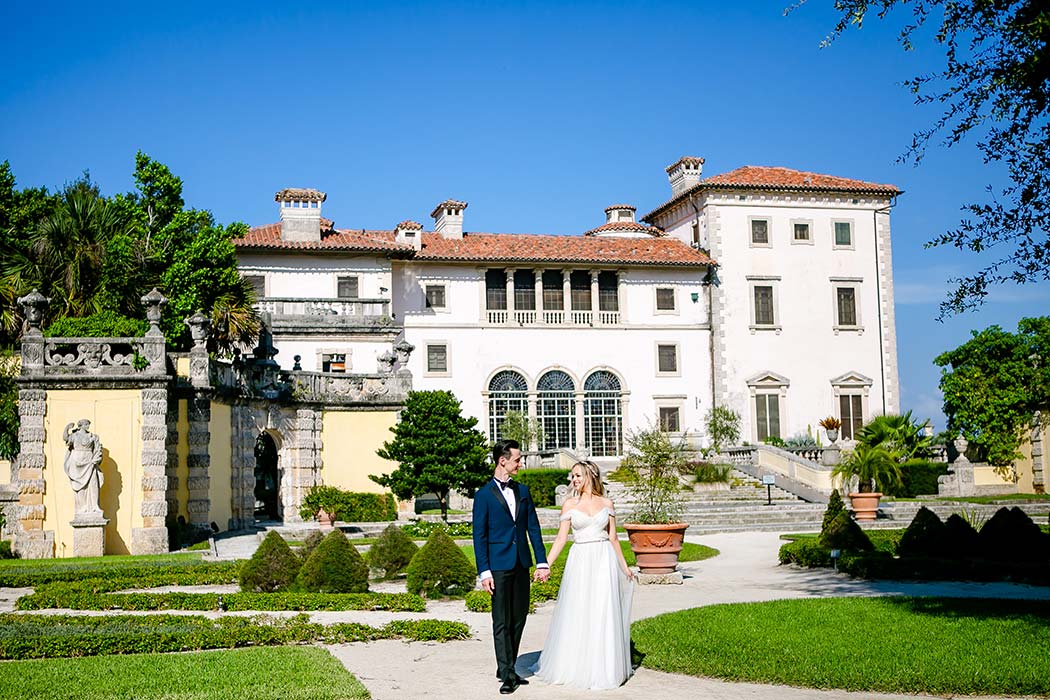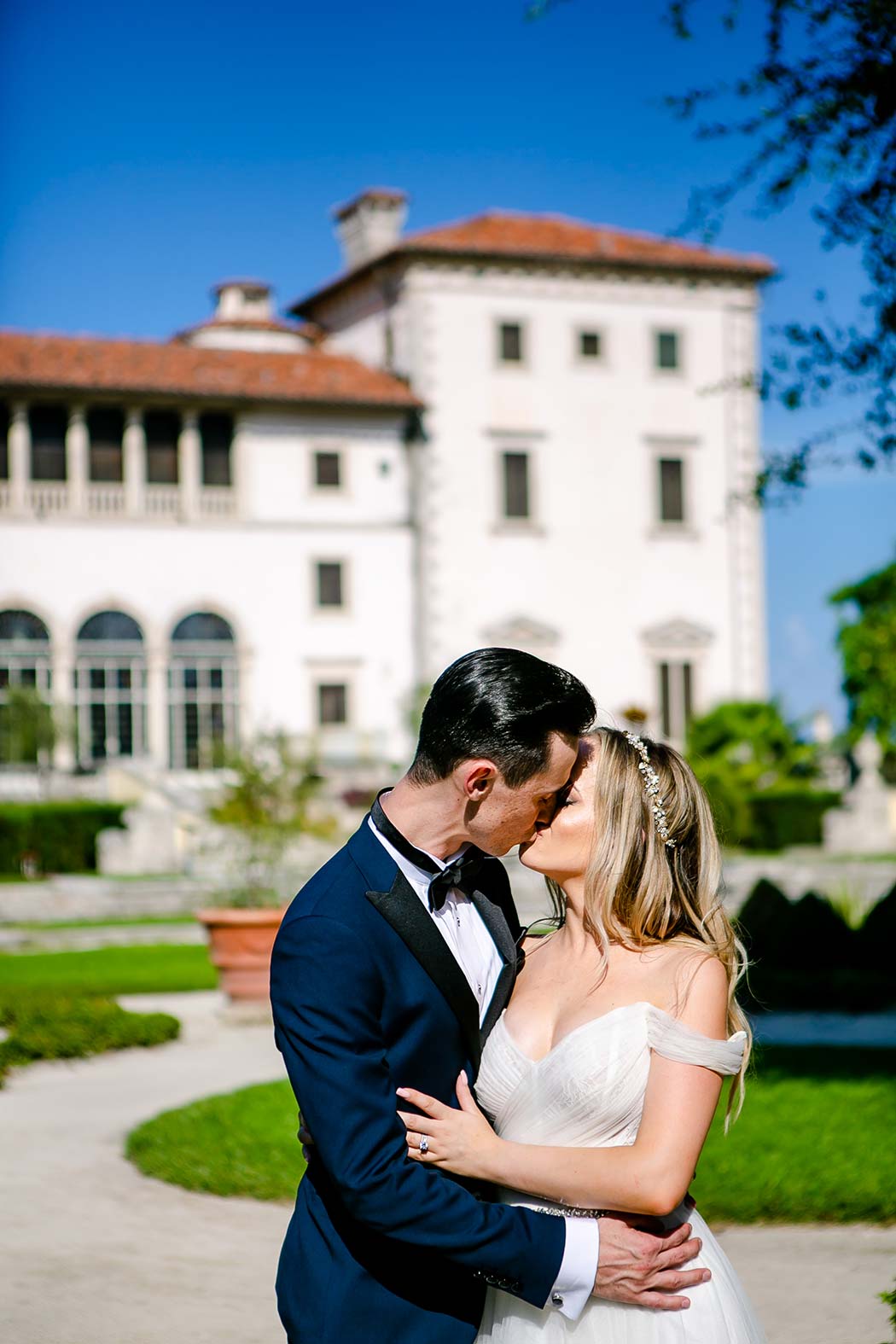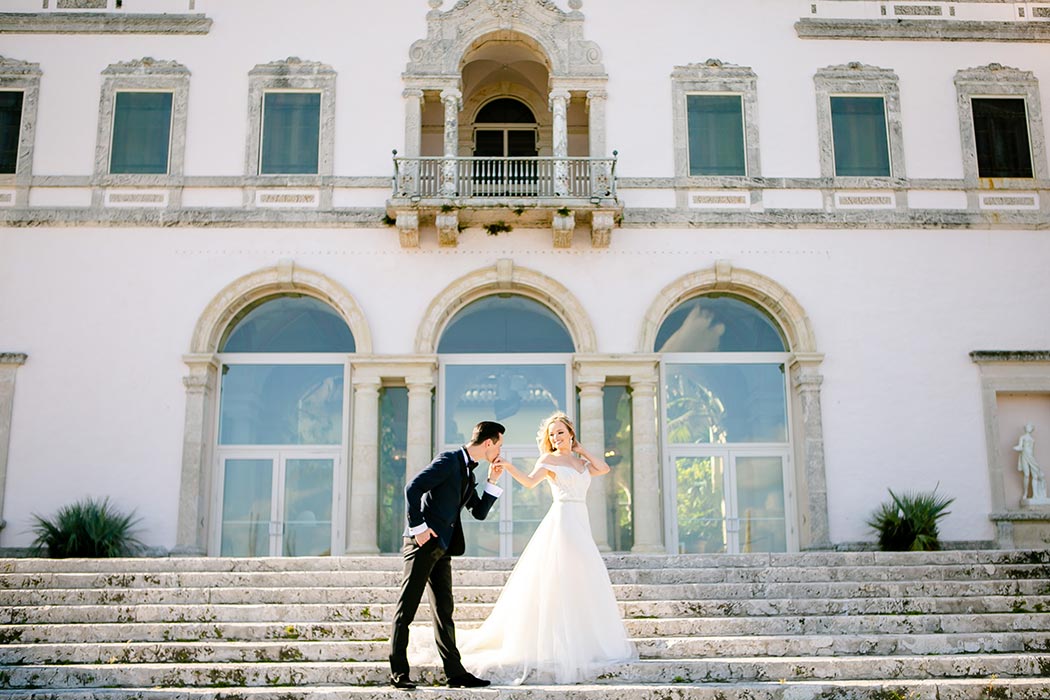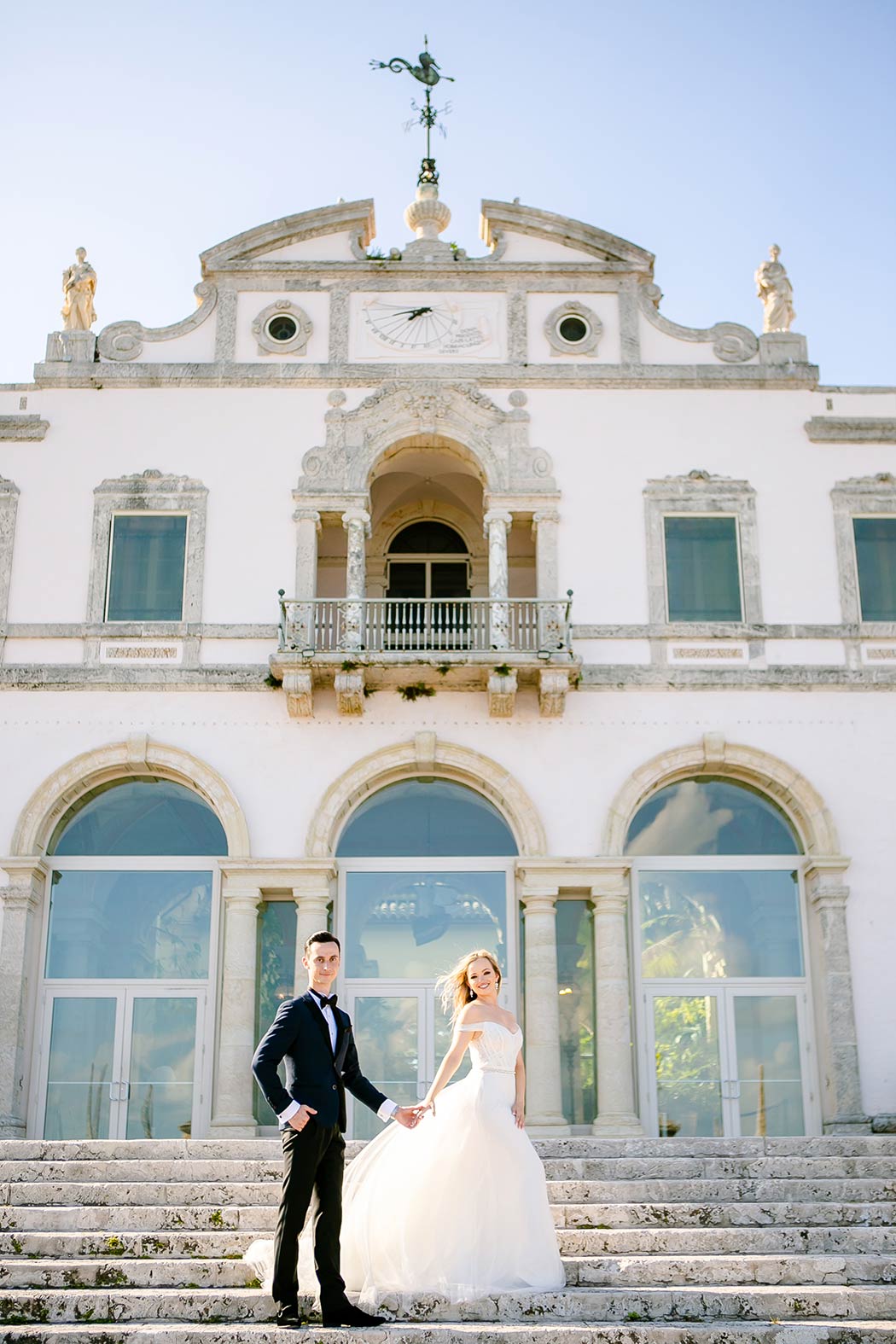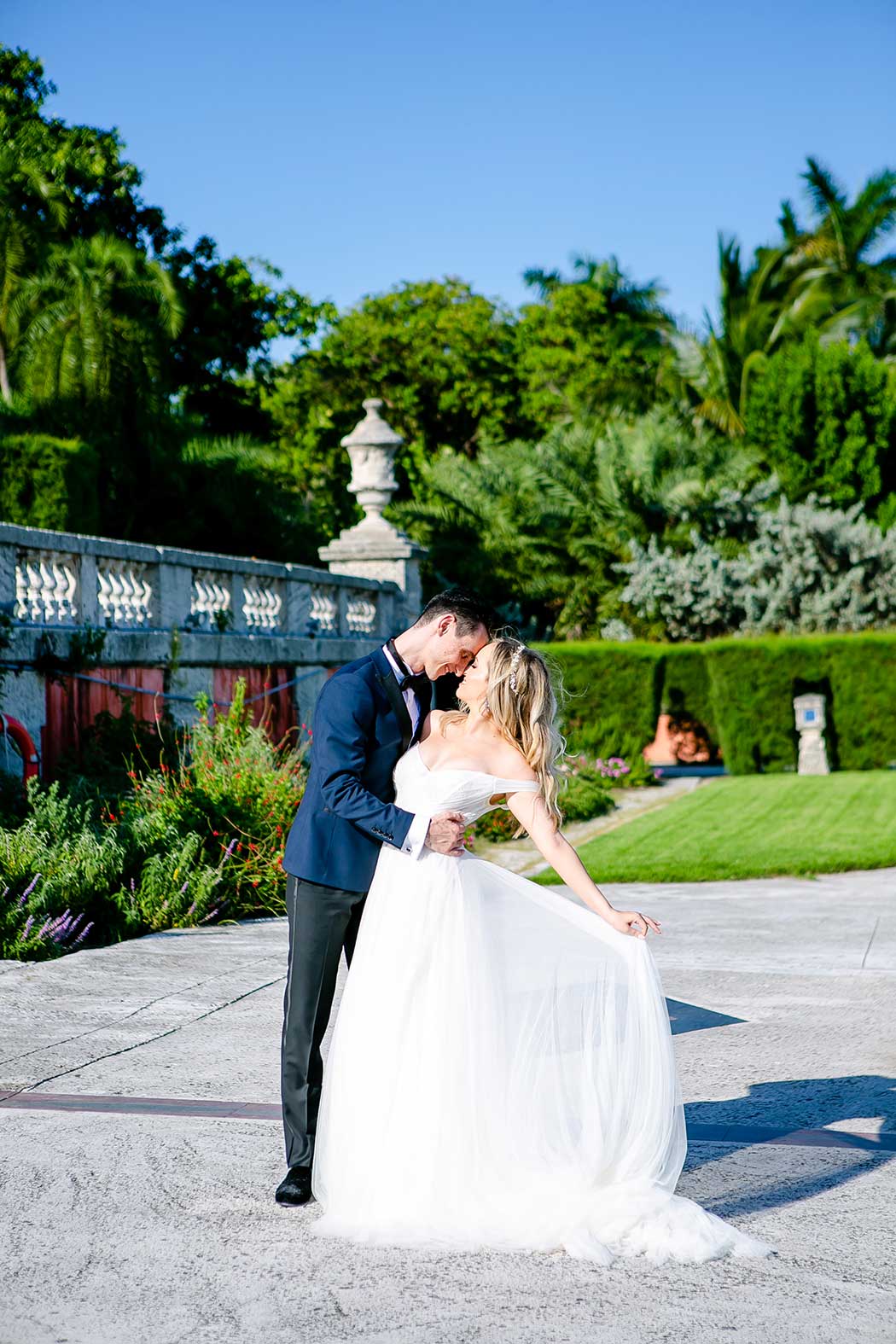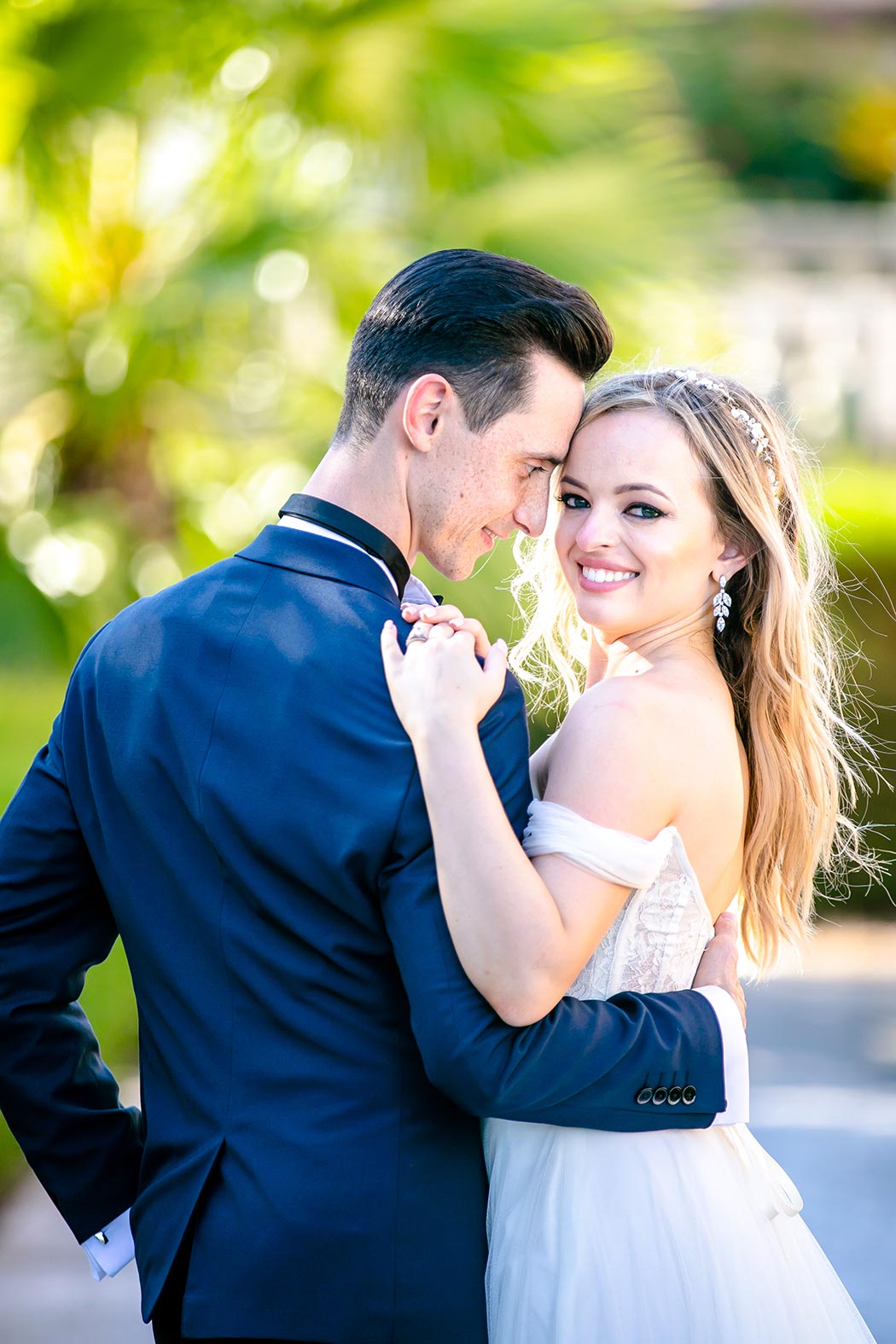 looking for an engagement photographer at vizcaya museum or any of your favorite locations? contact me today!