Alveena + Anil are expecting their first baby in December and took advantage of this time before the birth to take a short babymoon.
They contacted me to organize a beach maternity photoshoot at Boca Raton Beach Club. This luxurious oceanfront hotel is gorgeous. With its Mediterranean-inspired interior and a short stroll to the beach, this is a truly peaceful retreat. I was so excited to shoot here.
It was the perfect day; we arrived just before sunset and although it was a cloudy day, the light was perfect. The beach was quiet and there was a slight breeze. Ideal for all beach maternity photography sessions in South Florida.
As a licensed cosmetologist with her own hair and makeup business, Alveena pampered herself the day of her shoot. She looked absolutely stunning in a hot pink maternity dress. The color really popped on the beach.
When I asked them what they were most excited about, they both just wanted to see their baby boy's face for the first time and hold him tight. Alveena had some insight into her pregnancy she'd like to share with all expectant mothers:
'Our babymoon was the highlight of my pregnancy so far. I really recommend all expectant couples to take some time out of their busy lives and make this a priority. Take a few days to spend with each other before the baby comes. Your love and bond will become even stronger.'
enjoy this boca raton beach maternity photoshoot, south florida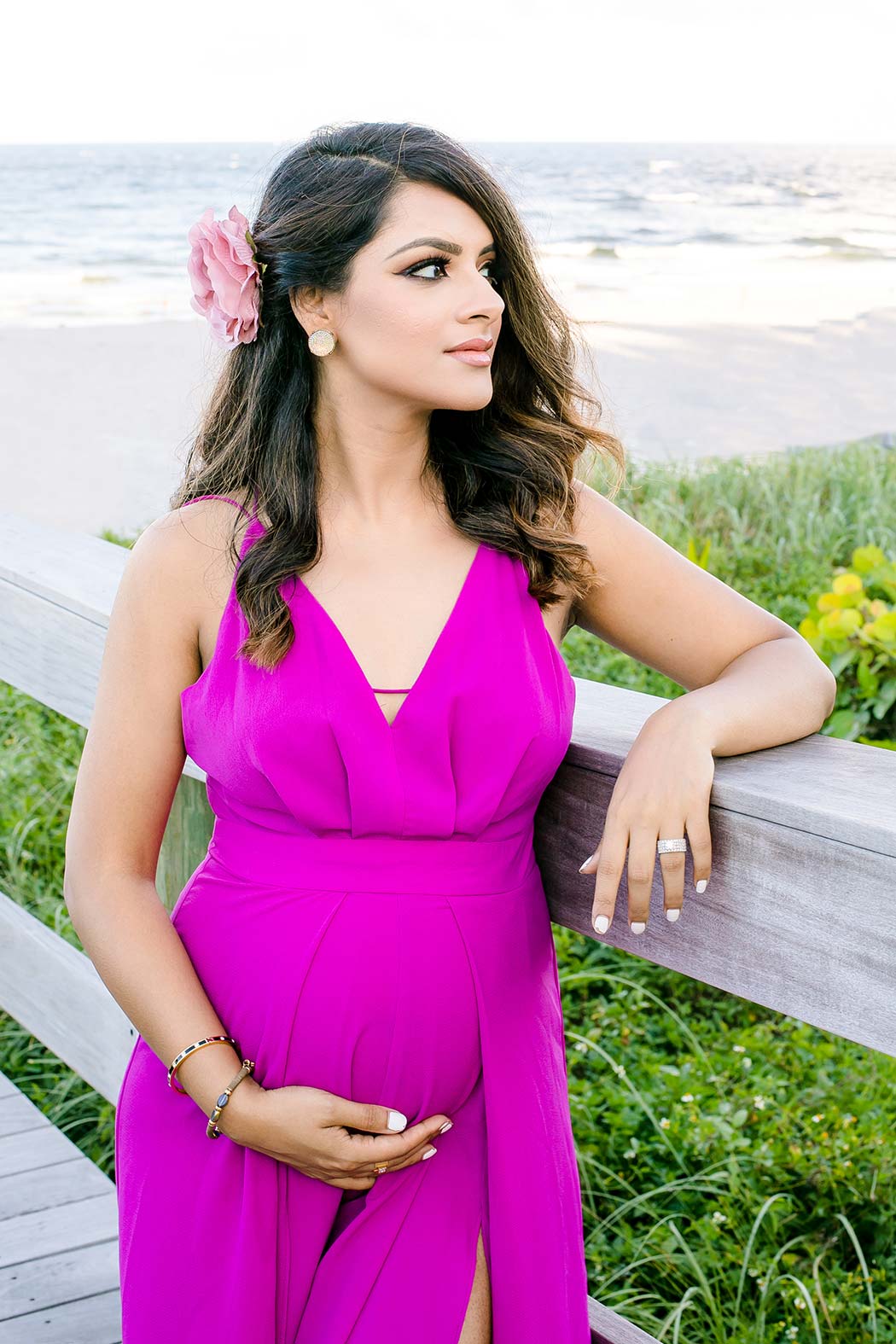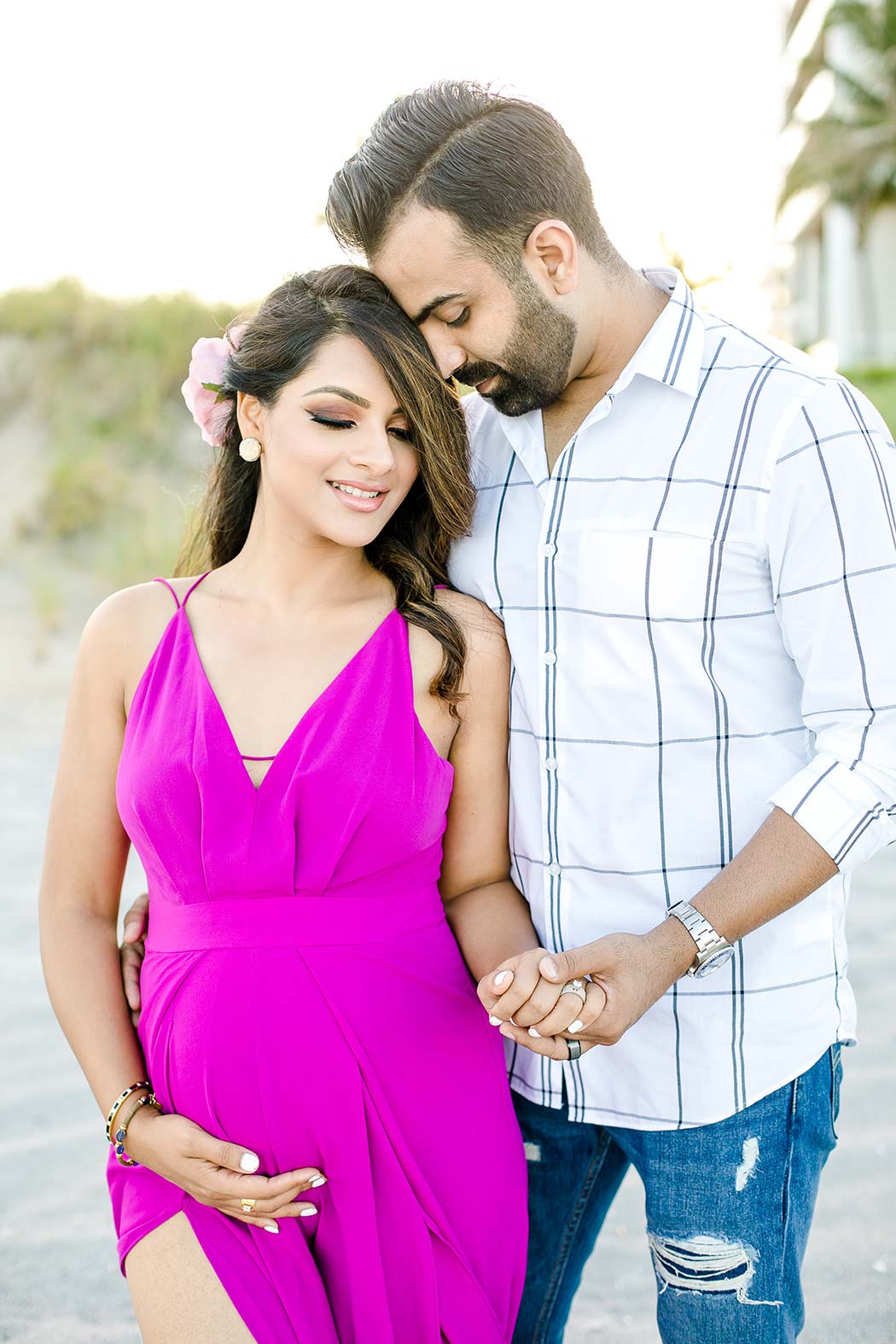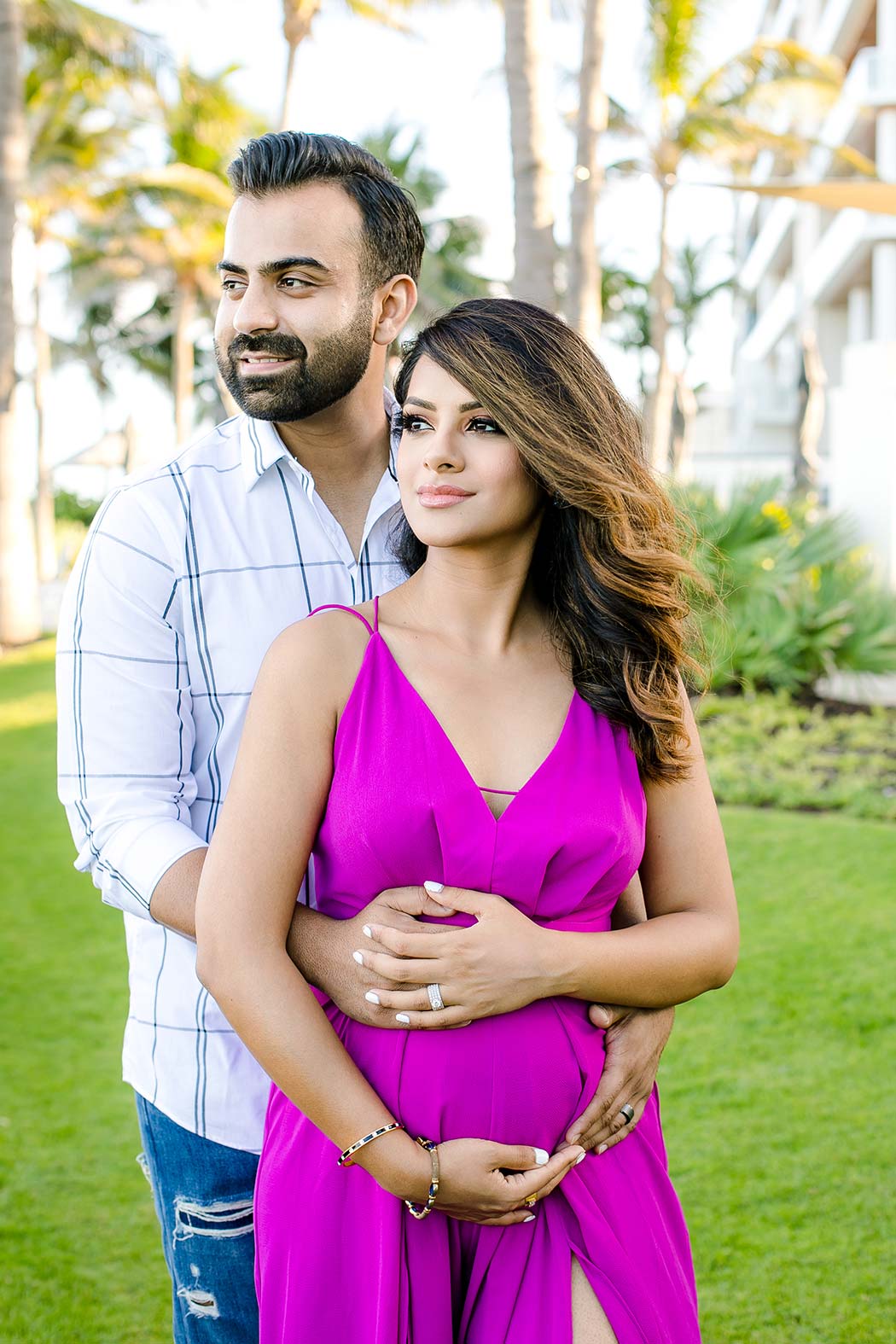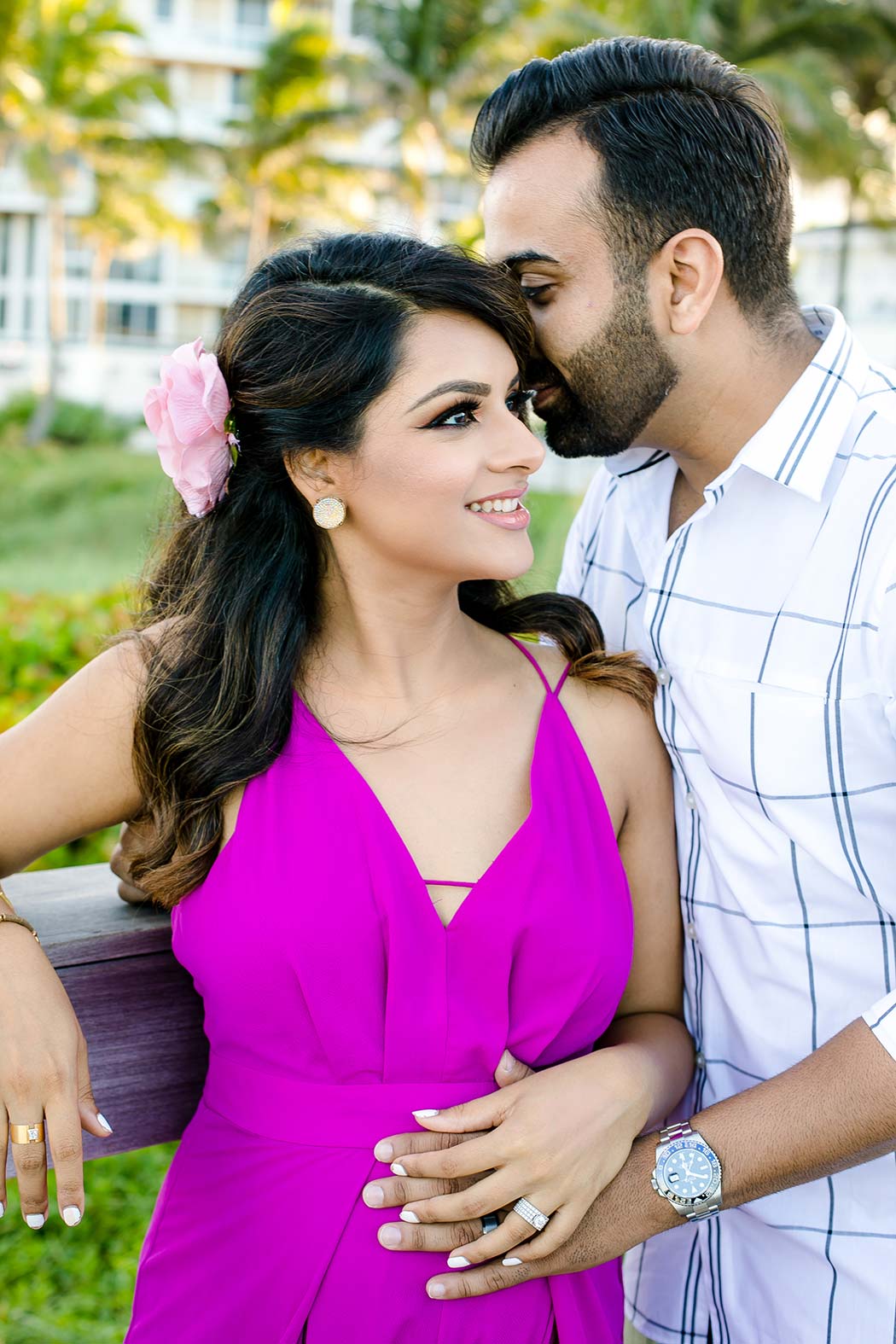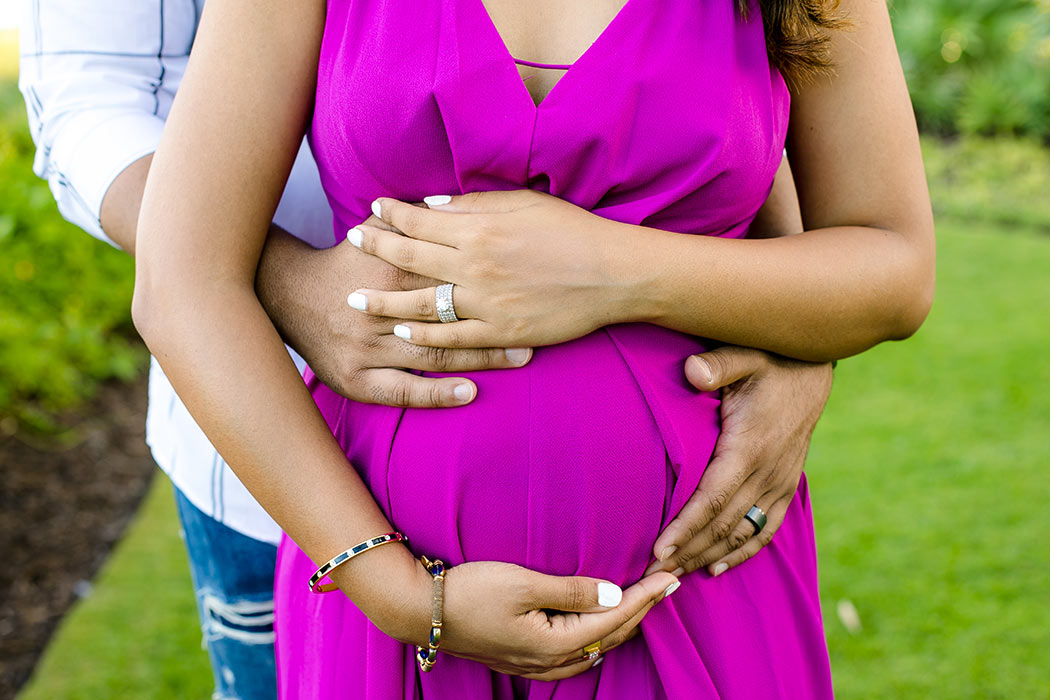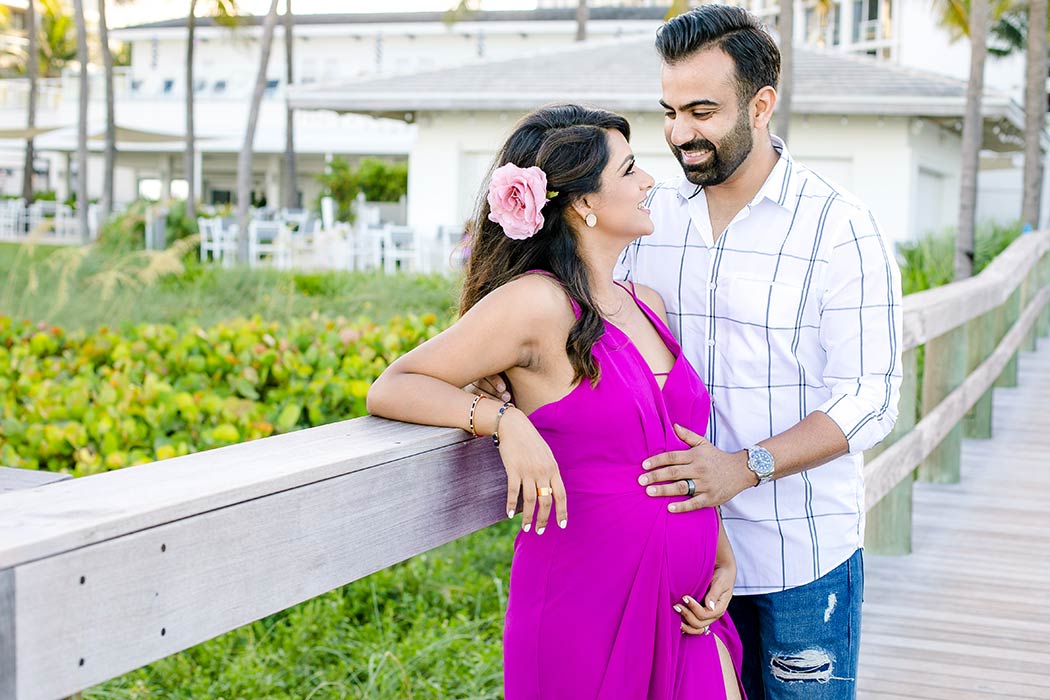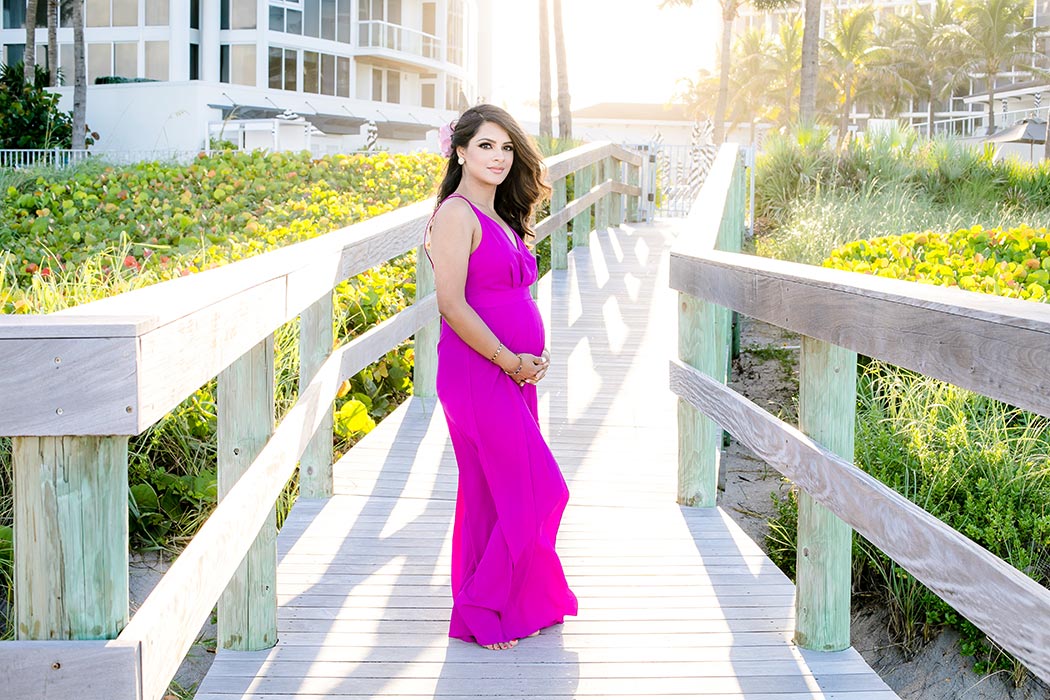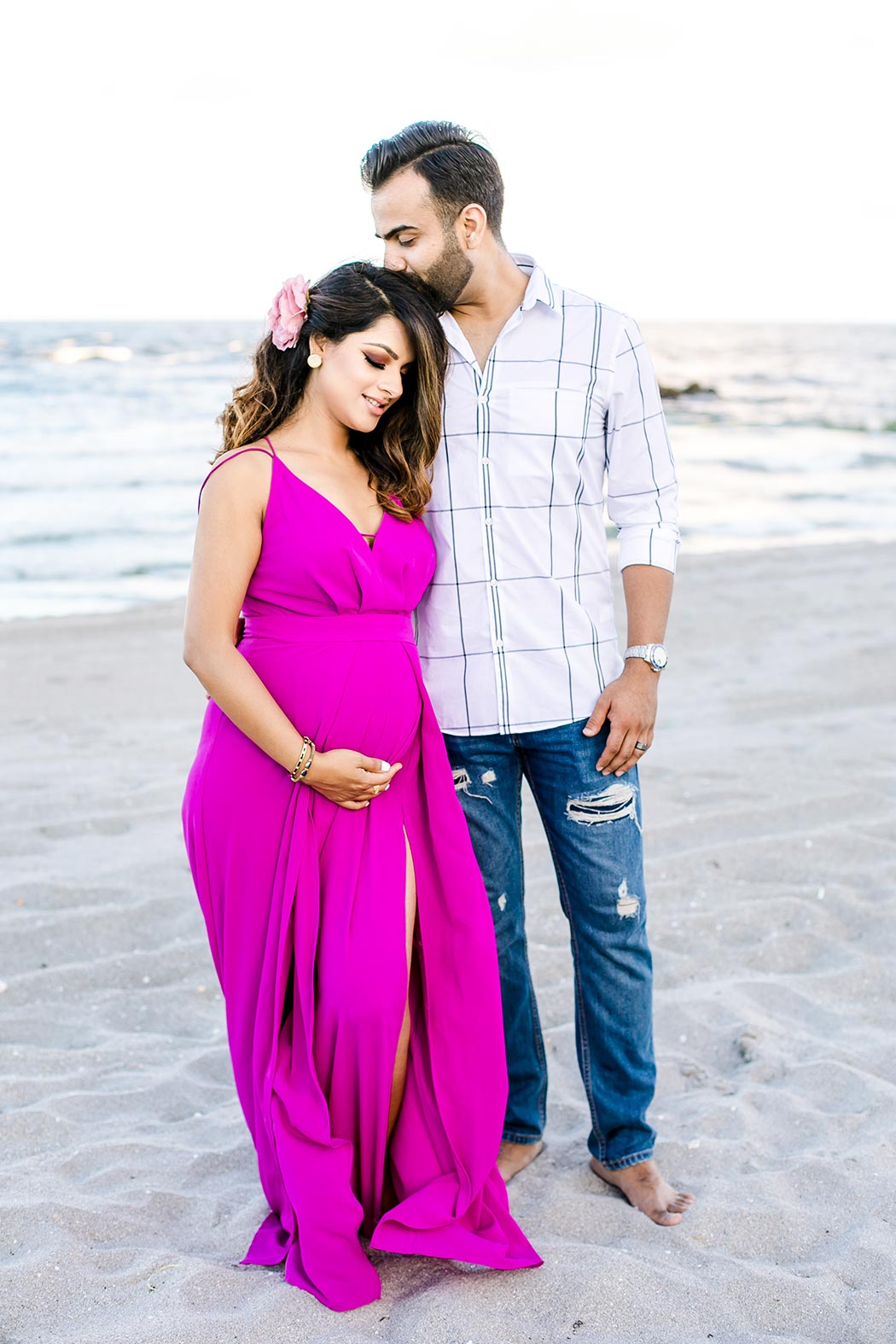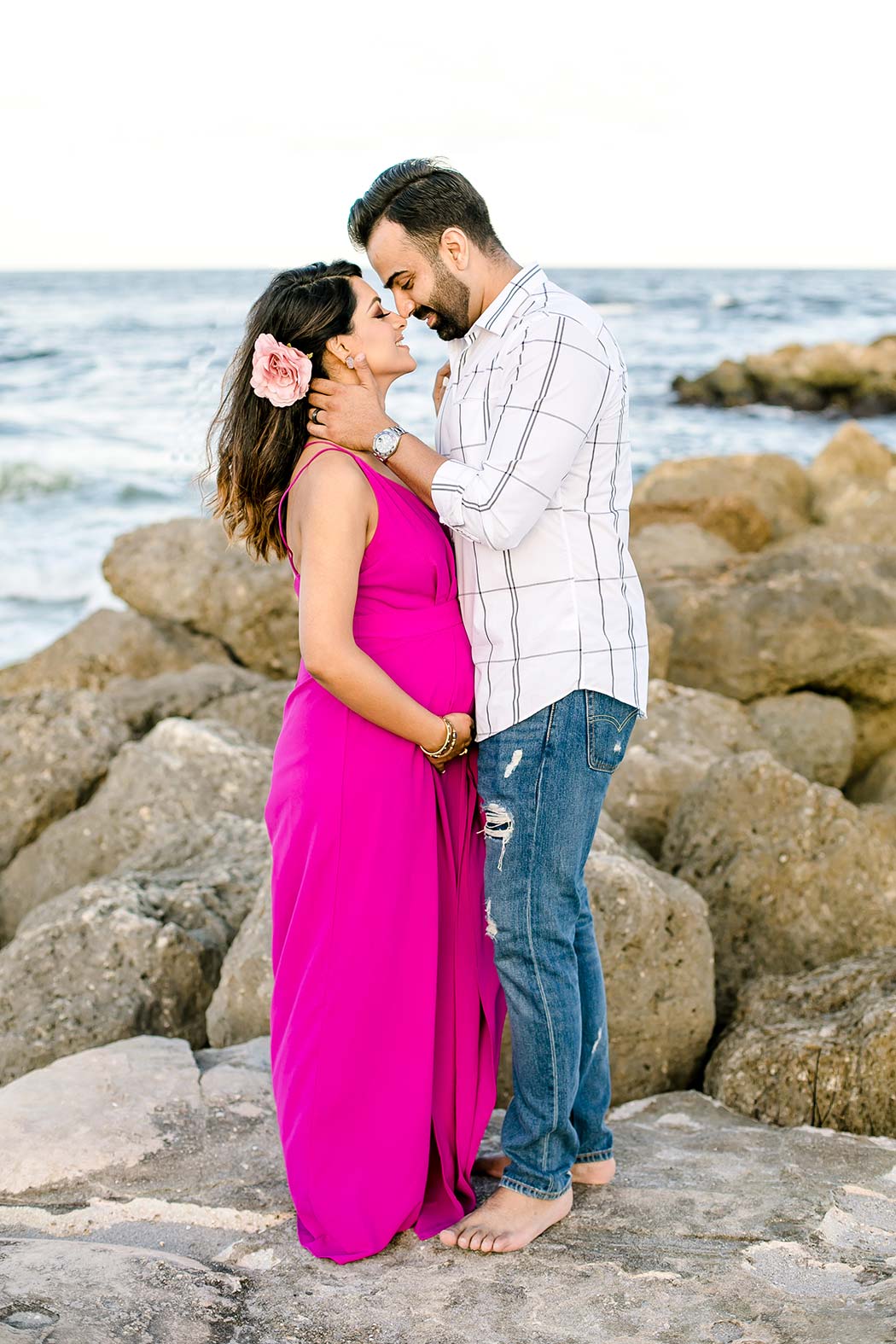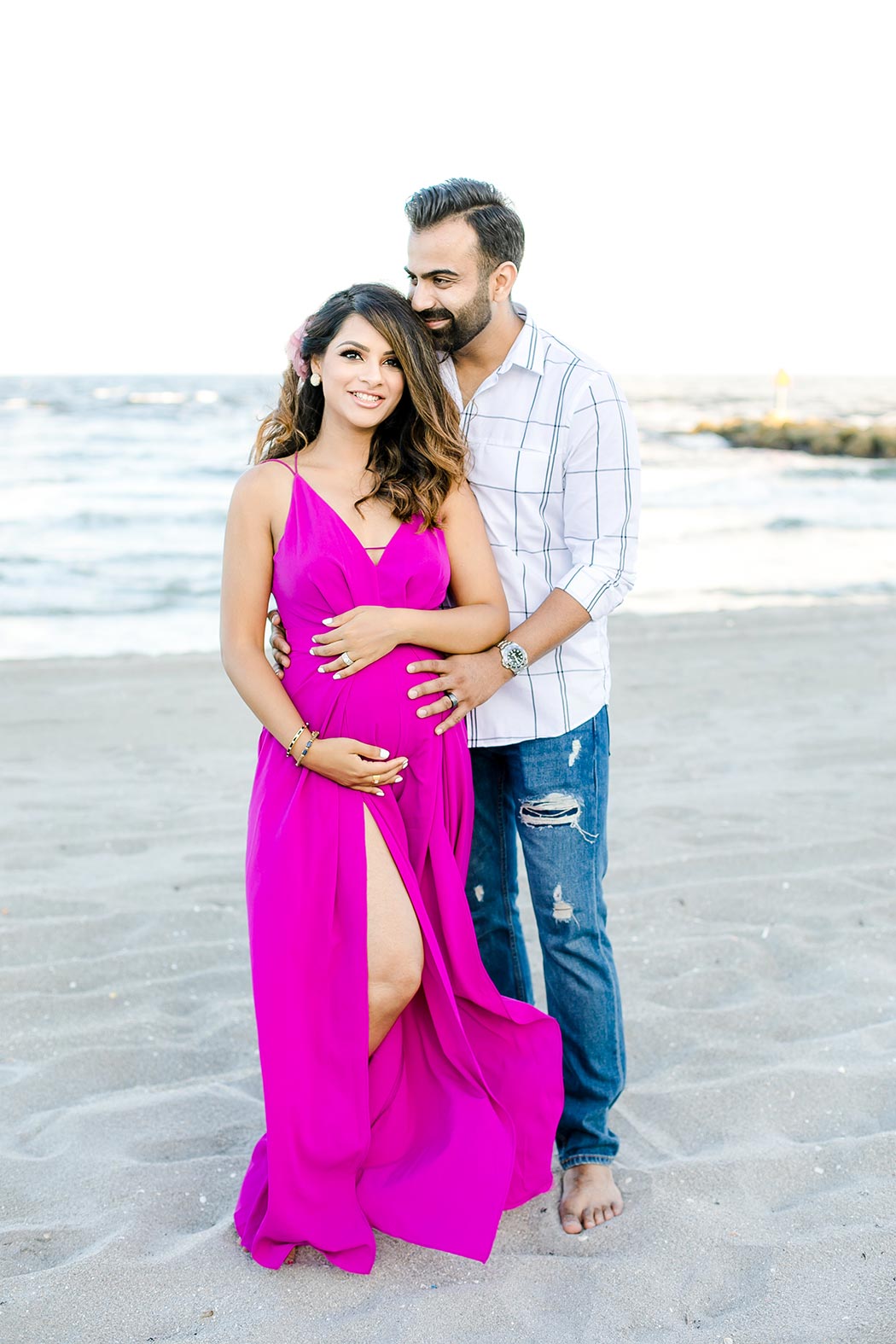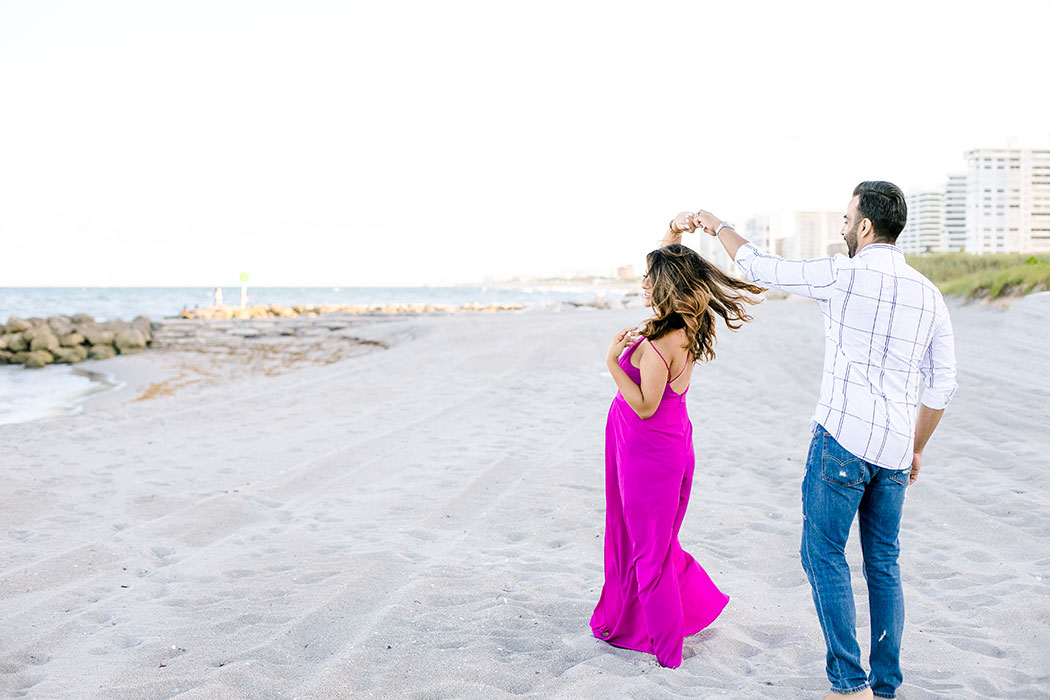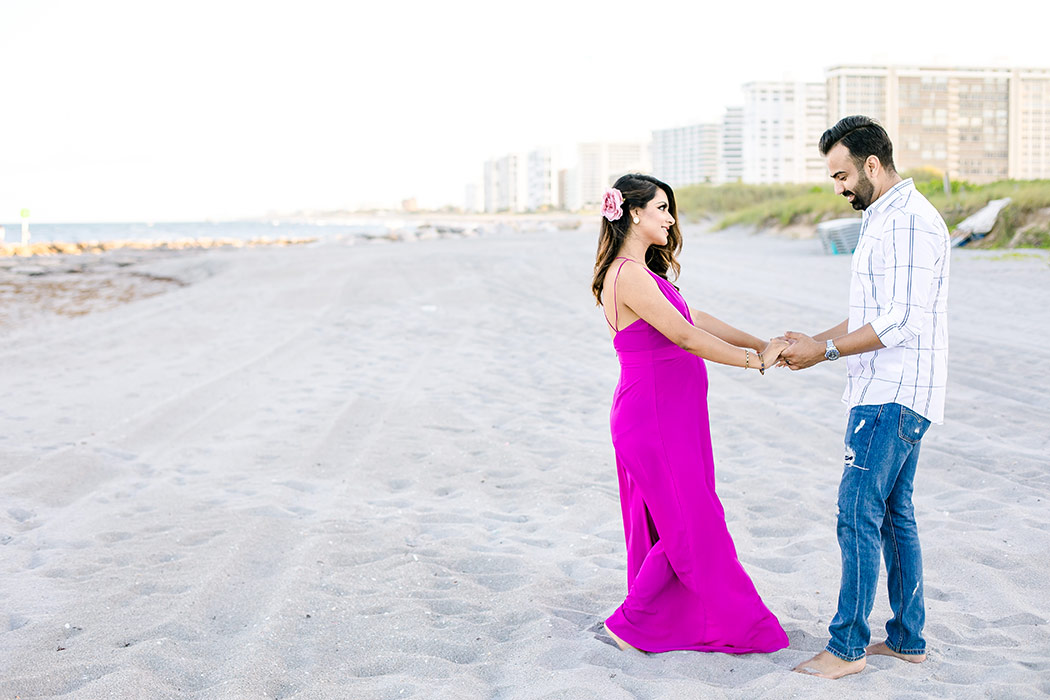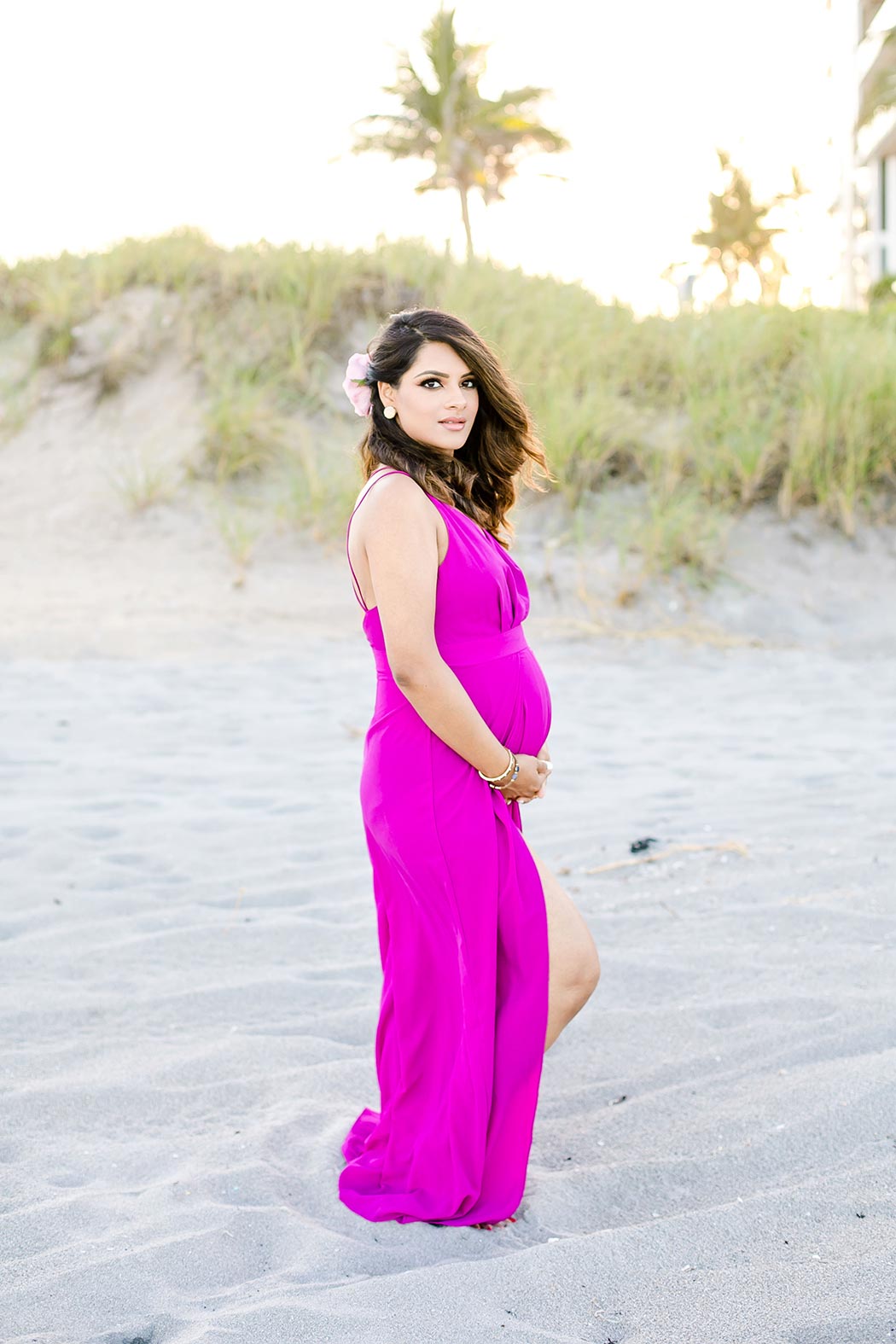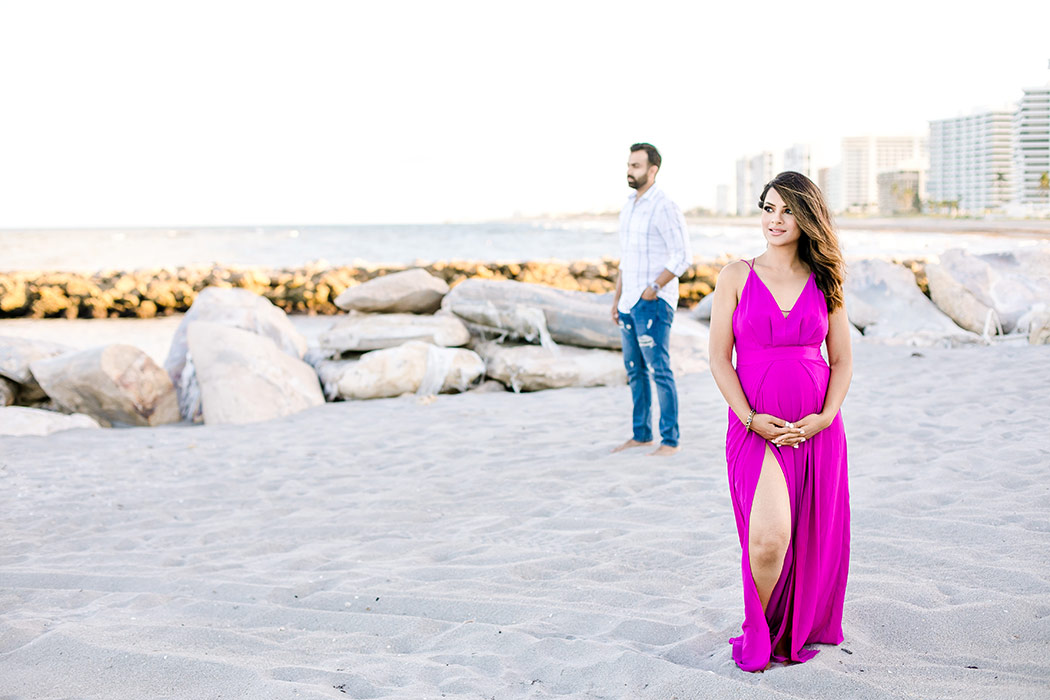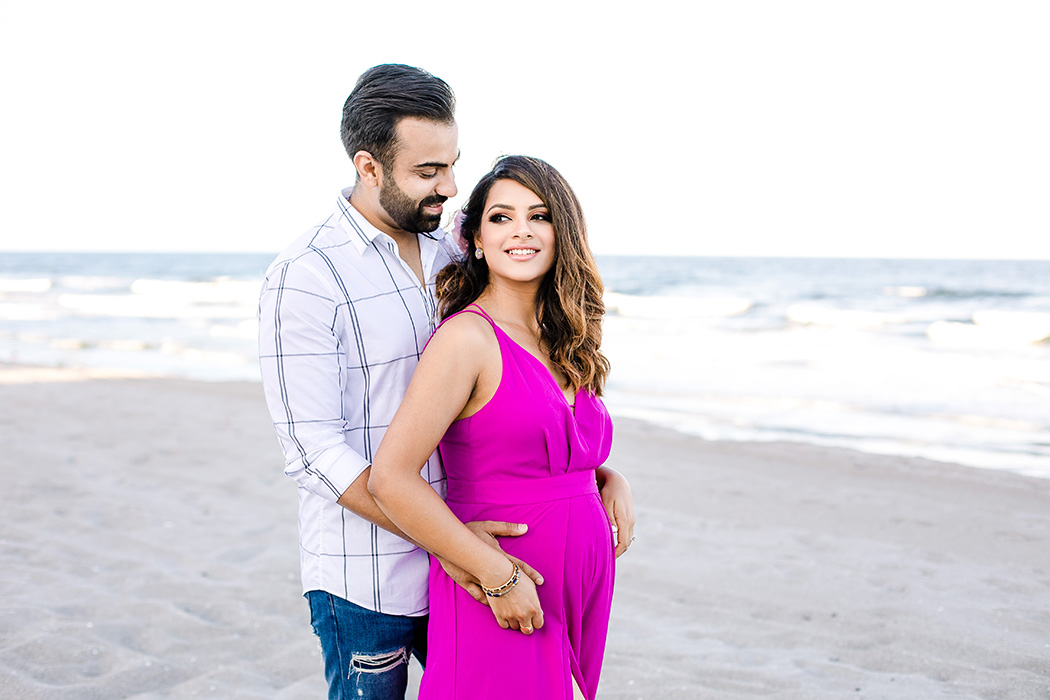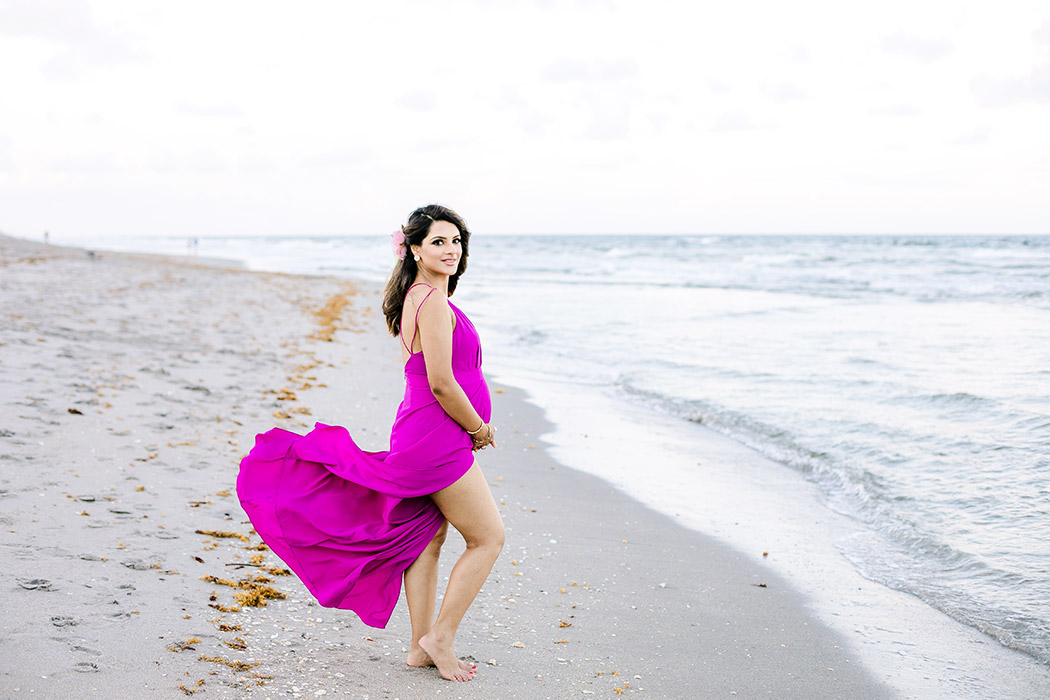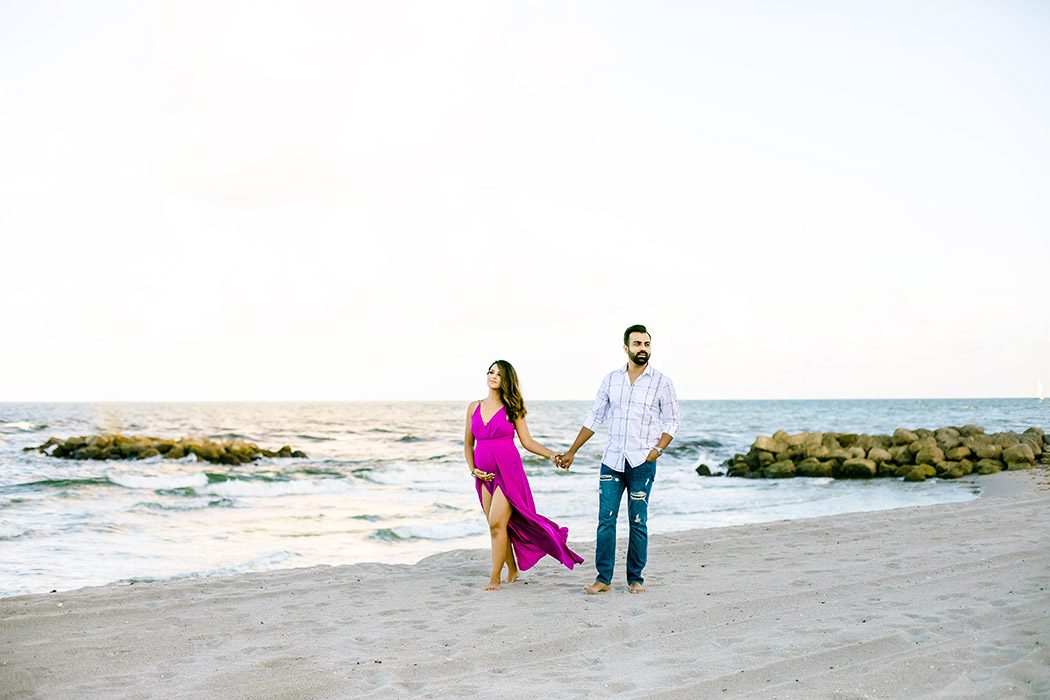 Alveena + Anil are expecting their first baby in December and took advantage of this time before the birth to take a short babymoon. They contacted me to organize a beach maternity photoshoot at
Boca Raton Beach Club
. This luxurious oceanfront hotel is gorgeous. With its Mediterranean-inspired interior and a short stroll to the beach, this is a truly peaceful retreat. I was so excited to shoot here. It was the perfect day; we arrived just before sunset and although it was a cloudy day, the light was perfect. The beach was quiet and there was a slight breeze. Ideal for all beach maternity photography sessions in South Florida. As a licensed cosmetologist with her own
hair and makeup business
, Alveena pampered herself the day of her shoot. She looked absolutely stunning in a hot pink maternity dress. The color really popped on the beach. When I asked them what they were most excited about, they both just wanted to see their baby boy's face for the first time and hold him tight. Alveena had some insight into her pregnancy she'd like to share with all expectant mothers: 'Our babymoon was the highlight of my pregnancy so far. I really recommend all expectant couples to take some time out of their busy lives and make this a priority. Take a few days to spend with each other before the baby comes. Your love and bond will become even stronger.'
enjoy this boca raton beach maternity photoshoot, south florida