Within this blog I wanted to share my 10 best poses for family photographs.
Family photography is a great way to keep beautiful moments with the people you love. As a professional Fort Lauderdale family photographer I have a key number of fun, natural, candid, and also posed family poses I rely upon. But there are variables. 
This has to be an enjoyable experience for each of the family members or they won't be as enthusiastic about the session.
Families these days can include any number of people; single parents, blended families, families with many children or families with no children. My family photography sessions often include additional family members like grandparents and partners. Therefore, I always ask my clients in advance how many people they'd like included in the photoshoot, how many children they have, are they wanting smaller family group photographs or just larger group pictures? Are there young children or babies? Who is related to whom and how, etc.
I also take into mind the location in which I am photographing the family. Will it be busy? What is the background like? 
Families with younger children can get distracted easily, which in turn can stress and distract you as a photographer. I always have key family portrait poses that I rely on so I will always know where to turn even if I get distracted.
To make your family photography flow on the day, I've listed of my 10 favorite family portrait poses. They all include some family picture poses from shoots I've previously conducted, so you can see them in action. Most of the families I worked with were of two parents and at least two children, but you can adjust these family photo ideas to the families you work.
You can also see more in this series of helpful photography resources here:
unposed prompts for couples photography
first look wedding inspiration
1. sit down family portrait poses
It can often be tricky working out how to seat a family without positioning them side by side. You want to ensure you can see all the family but not make the pose too boring. So how do you pose them? I like to start my family photography sessions with a few family portraits where they are seated. It allows them to get comfortable and ease themselves into the mindset of having their photos taken. I always crouch or kneel to take photos so I'm at eye level with the family. I always believe in connection with pictures, so I always get the family to sit closely, holding hands or resting heads on shoulders / laps. It's important to ensure the background is pretty. Nothing worse than having a garbage bin or semi-naked sunbather in the background!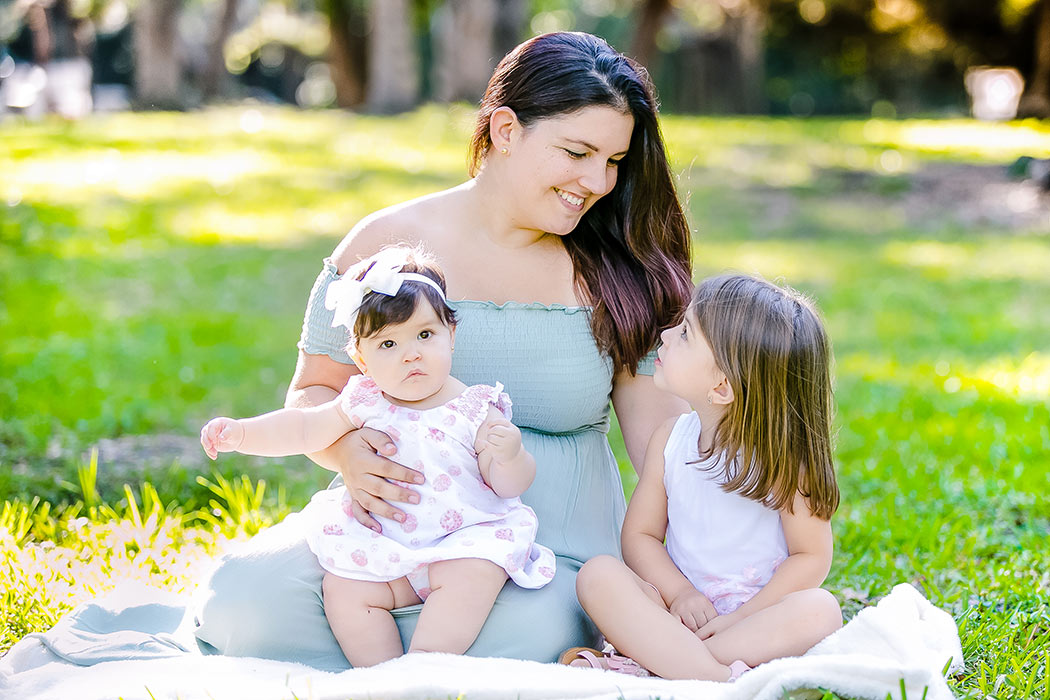 2. standing
I've seen a lot of standing family poses that tend to involve looking directly at the lens, arms at their side looking a little scared and stiff! The most important thing is to connect them in interesting ways to make the picture more natural looking; leaning on one another, arms wrapped around waists or laying their head on a family members shoulders, smaller children wrapping their arms around family members legs. I don't mind a few pictures of family members looking direcly into the camera, but mixing it up by asking children to turn and kiss or hug their parents makes for priceless pictures.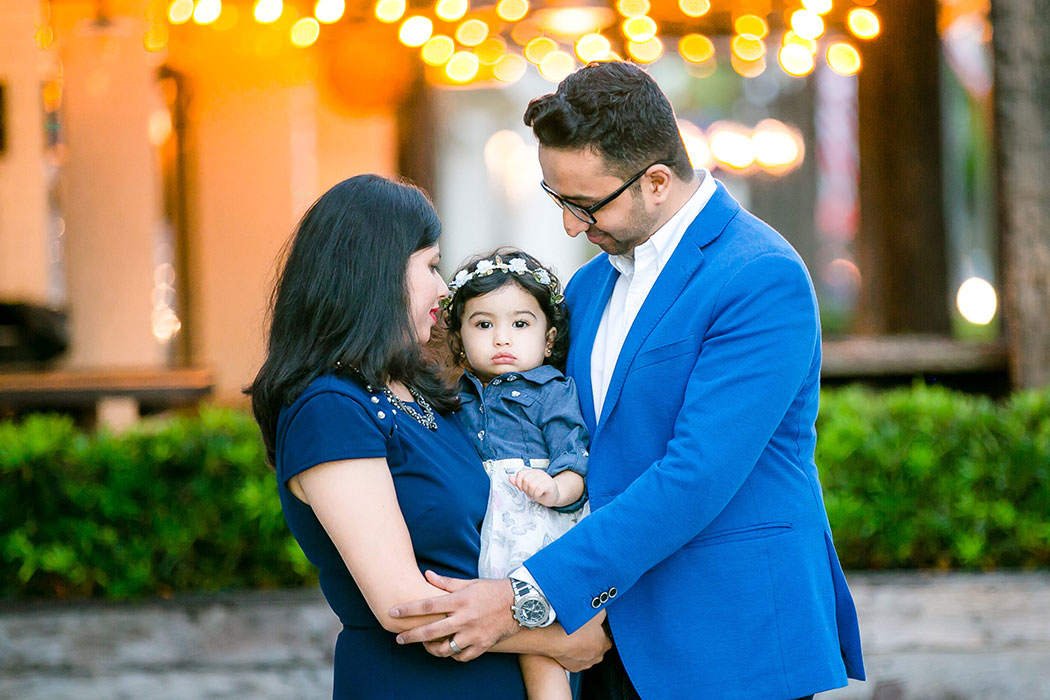 3. side by side
Although it's a standard looking image, I do like some pictures with my families side by side. However, I try and elevate the pose by getting them in close together, and prompting them to put their arms around one another, hugging and laughing. At this stage I engage them with fun banter to try and make it look as candid and fun as possible.
4. bring them together
I always try and avoid posing families where the adults are standing in the background and smaller children are below them in the frame. I don't believe that show connectivity. It doesn't allow the parents to hug their children if they are considerably smaller, and I feel there's no emotion to capture. Instead, I ask the parents to get down to their children's level. It ofen enables them to be more playful with the pose and their interactions with each other are often more emotional.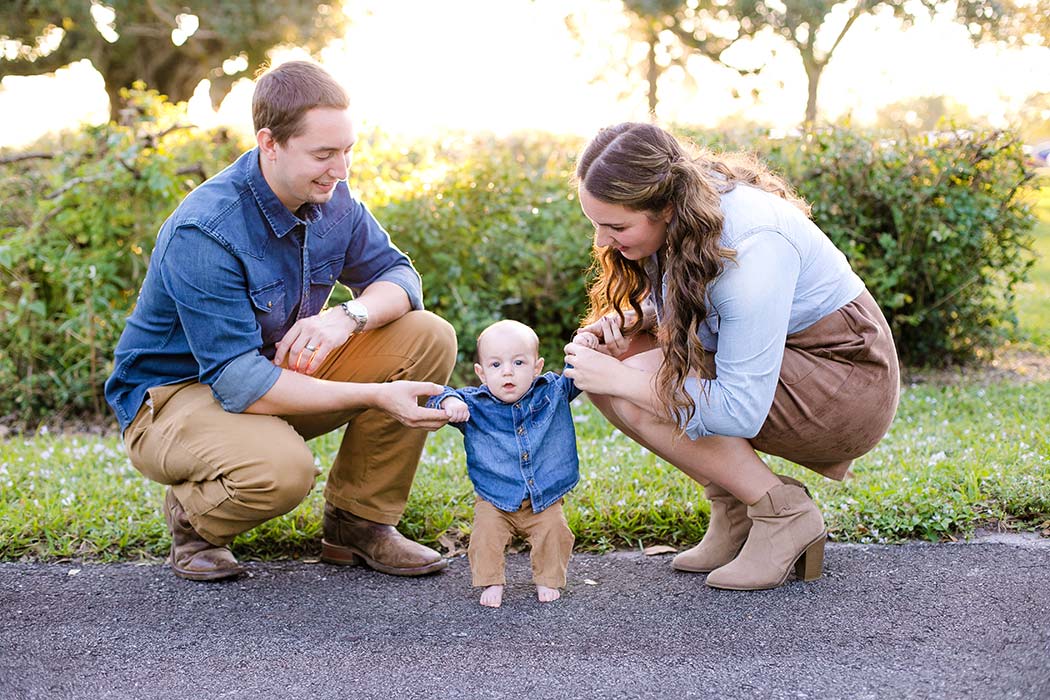 6. family interactions
As previously mentioned I prefer to capture natural interactions and family connections. I often engage with my families by prompting them to turn toward each other with fun questions, scenarios and games. I often ask the children to whisper 'I love you' to their parents, which is always received with tears, smiles, or both! Bring children up to the height of their parents by asking them to pick them up and give them hugs.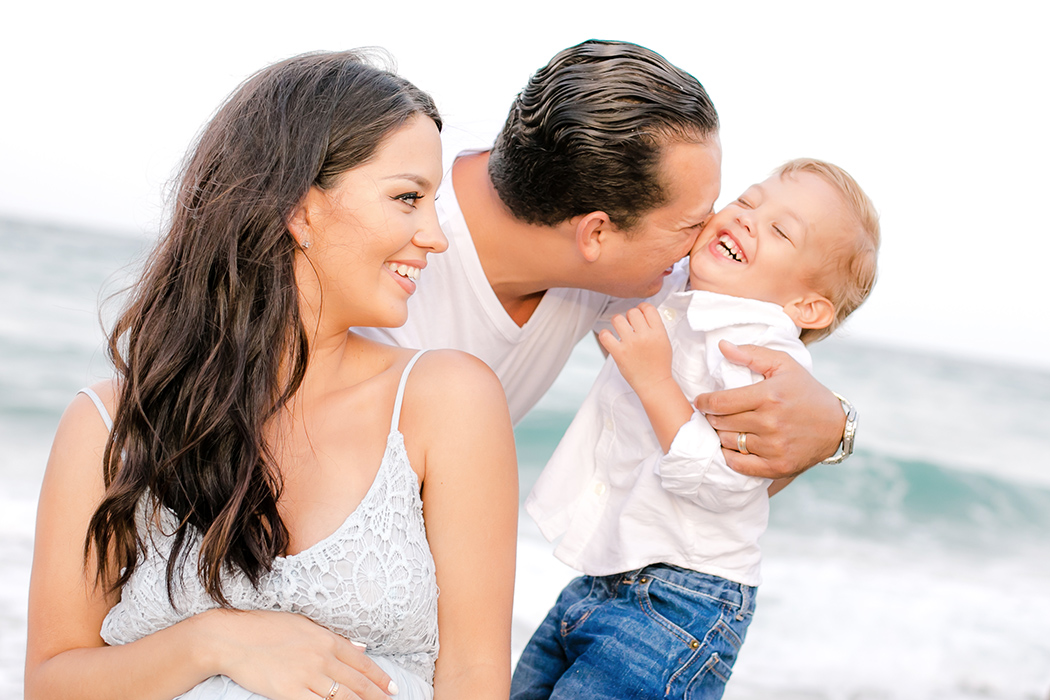 7. playfulness
A great way to add some variety to the gallery is to capture the kids playing with each other and with their parents. It brings out their personalities and characters, and often relieves the boredom for younger kids. Depending on their age, consider prompting parents to play their favorite game with their children; ring-a-roses, telephone, or pat-a-cake.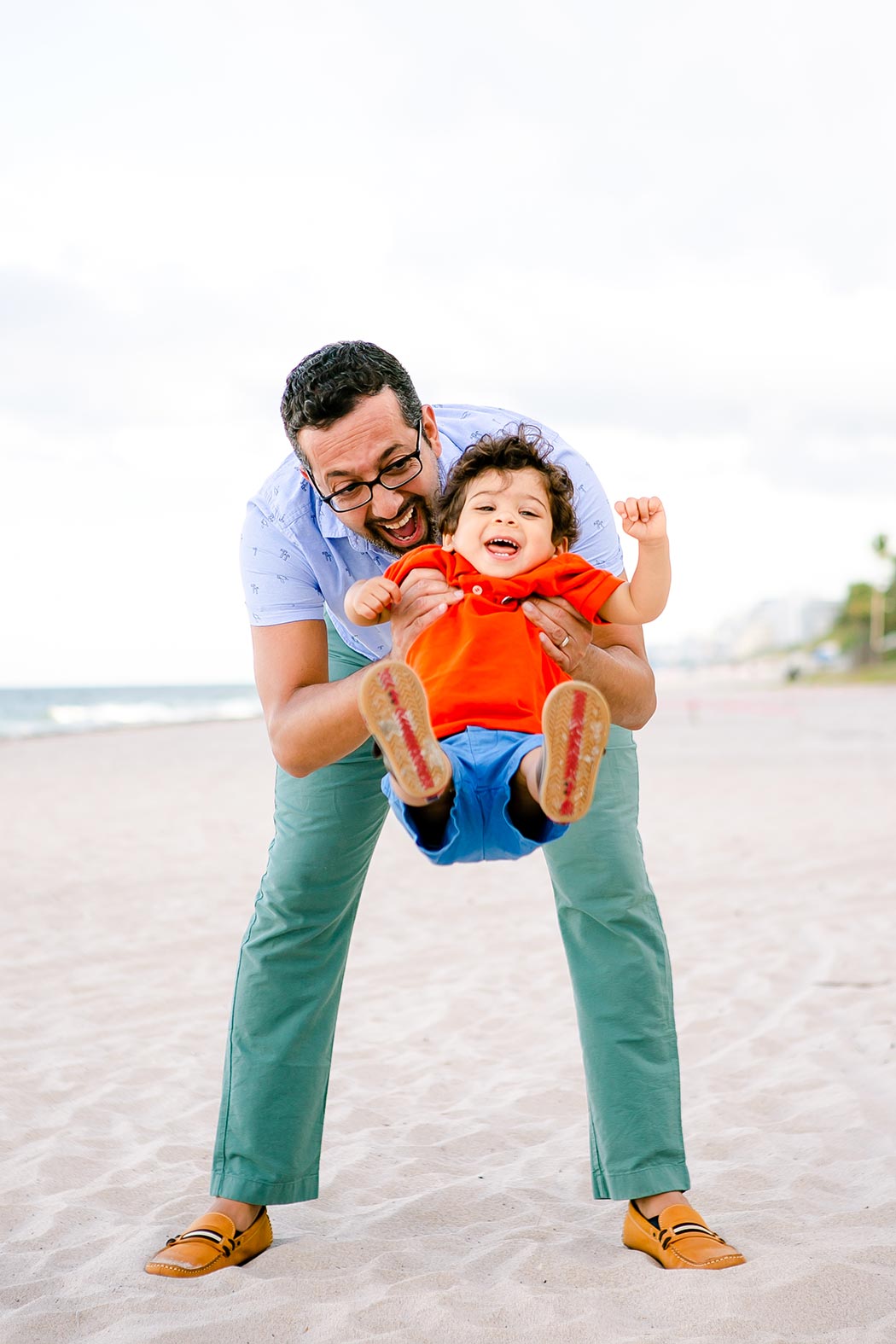 8. holding hands and walking
One of my favorite family portrait poses. In this pose the parents are holding onto their child's hands and walking along the grass or sand. I ask them to walk towards me, naturally, and also ask them to all look at the me for a few shots. Parents sometimes chase their kids or lift them into the air, and this is when I capture those raw natural moments.
9. b
aby lift
I always find this a favorite particularly with the dads! If it's something they do at home, and is safe to do at that moment, I choose a fast shutter speed, get below the subjects (for a cool perspective) and grab as many pictures in that moment as I can. The baby lift is one of those favorite family portrait poses that you should always try and get.
10. don't forget the details
I don't always just get full, or half-body pictures during family portrait sessions. I often take a few pictures to capture the details, such as a close-up of the child whispering into the ear of their dad, or their little feet covered in sand. Often, I'll capture the kids holding a treasure they've found on the beach, such as a shell or a beloved stick.